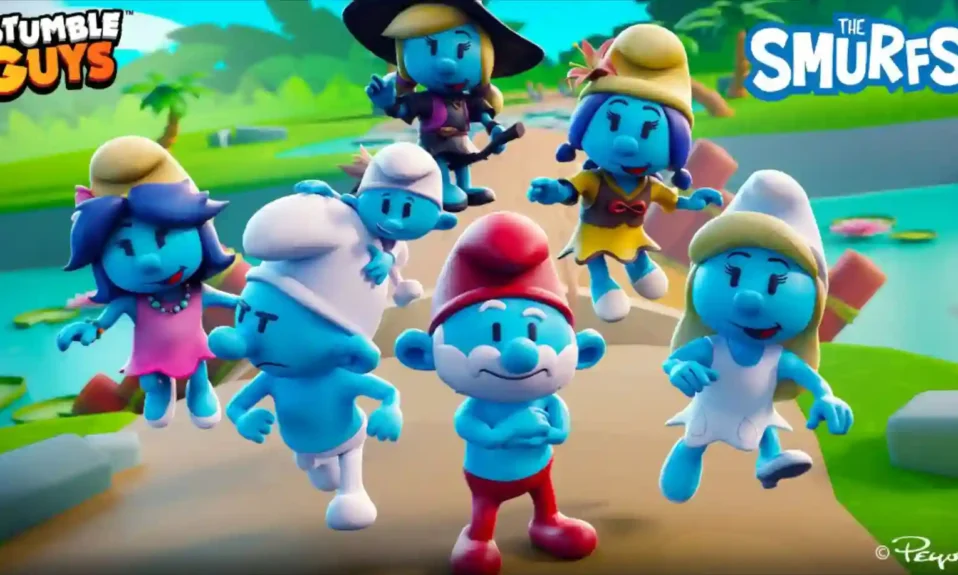 Stumble Guys The Smurfs is now live in the 0.57 Update as its latest version. With this update, Stumble Guys introduced a brand new Smurfs Token (new currency) along with plenty of new Smurfs skins as well as Events and Tournaments worth participating in.
Stumble Guys Smurf If Up Event is live and side by side, there exists Legendary Block Dash along with Super Waterpark giving free loot consisting of stars, XP, and Smurfs tokens as well.
Here is a guide on the Smurf IT Up Stumble Guys Event allowing users to learn the best tips and tactics to top the leaderboard and avoid getting eliminated by making silly blunders.
Stumble Guys Smurf If Up
The Smurf It Up Event is now live from 29 September and lasts for the entire week. Players can participate in this event through the event section and move ahead in the stumble Pass progression to get even better skins as gems.
Below is a list of maps that are designed to make this event interesting. Some of these maps are entirely new while others include minor modifications to adjust with the new version update.
Stumblers, get ready for the bluest arrival yet. 💙💙💙

Coming this Friday to #StumbleGuys! pic.twitter.com/kKLnvWjCWu

— Stumble Guys (@StumbleGuysGame) September 27, 2023
Levels in Smurf If Up
The Other Side

Rush Hour

Block Dash Endless
Below is detailed information on how to complete each level exceptionally without getting eliminated in each round.
Stumble Guys The Other Side
The Other Side map resembles a traffic area where Stumbler has the objective of avoiding hits from cars, trucks, and other obstructions.
Being the first round, a total of 16 players reach level 2 while half of the population quits the game.
Stumble Guys Rush Hour
Rush Hour map is the second stage of this event where users need to avoid falls from moving vehicles. There are 3 lanes and each lane moves with a specific speed hence player tried to stay on board before 8 of them were finished.
Stumble Guys Block Dash Endless
Stumble Guys Block Dash Endless is the third and final stage of this event. This event is truly special and arrives on multiple occasions to treat the best stumble skins with rare rewards.
Avoid dashing by fast-moving blocks that are packed in waves which increases difficulty. This endless loop continues unless the last stumbler stands while the rest get eliminated. High skills are required for this level to be accomplished.