Stumble Guys was one of the most downloaded games of last year and still continues to capture a large audience by collaborating with various communities. Here's the latest update from Scopely, Stumble Guys is coming on Xbox soon allowing players to not only enjoy on mobile devices but on computers as well.
As per the Official announcement and Stumble Guys X Xbox trailer released reveals the arrival of the game to the console of Xbox including the Xbox One and the rest of the series.
We are Stumbling our way to console, and heading to @Xbox first! Pre-register now!

👉 https://t.co/MgO50FvuuK pic.twitter.com/sEmVihF38T

— Stumble Guys (@StumbleGuysGame) July 11, 2023
Stumble Guys Xbox
How to Download Stumble Guys on Xbox
Stumble Guys, which is the mobile version known as the Fall Guys clone, is getting an Xbox release very soon. Here's the way how to download Stumble Guys on Xbox to enjoy all the maps and skins on the big screen and next-level gaming experience.
Open Microsoft Store

Select your preferred Xbox series

Search for Stumble Guys

Click on Stumble Guys to view more details

Download and Install the game by Scoopely

Play Stumble Guys after downloading essential content
How to pre-register Stumble Guys on Xbox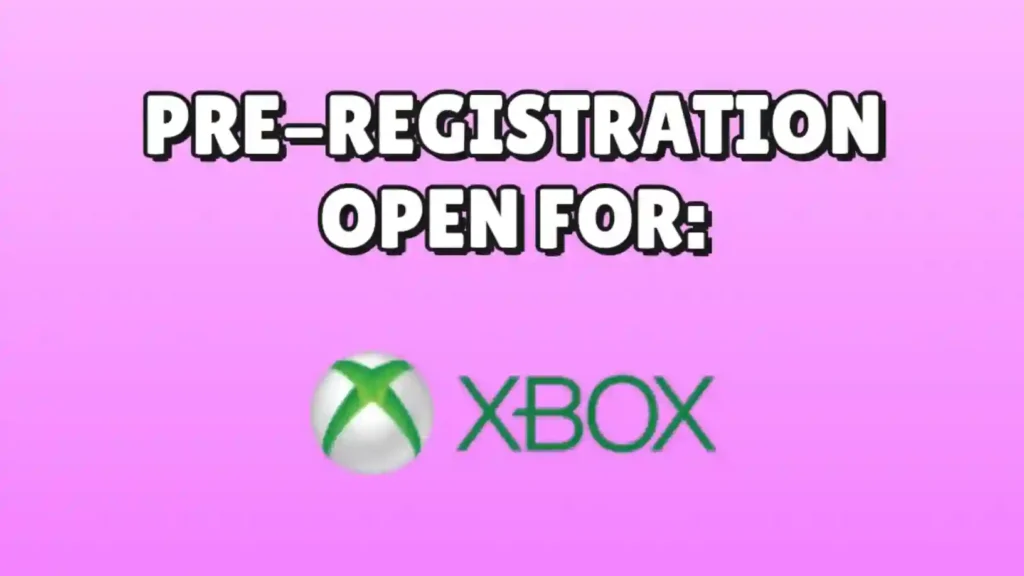 Currently, Stumble Guys is available to pre-register and will get automatically downloaded upon selection option to register in the first place. Pre-registration will not only allow early access to Xbox on Stumble Guys but few rewardable skins & Stumble Guys Season which might interest gamers a lot.
Visit StumbleGuys.com or Pre-register here

Enter Email and other essential details

Click on the pre-register button

Get Early Access Offer upon pre-registration

Enjoy Stumble Guys when released on Xbox
There are many benefits to pre-registration and motives to do so. Getting golden gloves and Stumble Guys Free skin as well as emotes – Punch Emote and Pow footsteps.
How to play Stumble Guys on Xbox?
Fall Guys and Stumble Guys are similar to a great extent. Also, tactical movements match a lot. This hints into controllers for this game would be the same as Fall Guys which includes moving with or without the use of a mouse, jumping, sliding, flying in the air, and grabbing.
But the game has a higher quantity of emotes and footstep animation along with unique skins catering to all gamers in one place. In conclusion, playing Stumble Guys on Xbox is as easy as enjoying it on mobile devices once basic controls are understood.
When is Stumble Guys coming to Xbox?
Stumble Guys loves its audience and never upsets them. Presently, MrBeast Update rolled out thereby widening users. With news spreading like fire, Stumble Guys sets its foot on gaming consoles as well. In the future, Fall Guys would be affected the most by this change.
At present, There is no official statement revealing the exact date of Stumble Guys on the Xbox platform but it surely hints towards the upcoming few months. There are high possibilities of core updates after Summer and this might be it.
Is Stumble Guys Available on PlayStation?
No, Stumble Guys as of now is limited to mobile devices- Android and iOS while PC/Laptop version has yet not been introduced. With the Xbox Stumble Guys edition, it is expected to get a global launch on PS if it grosses hard over other games.
Well, if that happens, we would be the first one to announce the merger of the Scoopely game with PS which would be another platform to attract gamers.