The Strongest Battlegrounds in an anime-theme-based Roblox game allows users to interact with other characters with certain actions such as fights, flying, being invisible, using a basic combo, dashes, and many more. Each hero has its own super ability that makes it special.
Read: Break In 2 Roles
Here is The Strongest Battlegrounds Guide on How to play, its controls, and everything that the player needs to learn in order to start a walkthrough and complete gameplay in less time.
The Strongest Battlegrounds Guide
How to Attack in The Strongest Battlegrounds
Attacking and defending are basic combo attacks needed to survive in the game itself. Securing a spot among other ruthless users is crucial to extend progress. Here is a list of controllers allowing you to attack certain combos effectively.
New: War Tycoons Medals
Basic Attack Combo
Simply go near an individual enemy and press & hold the mouse to carry out this move. Note that this combo works perfectly fine till 4 consecutive attacks before getting cooled out.
Kick Combo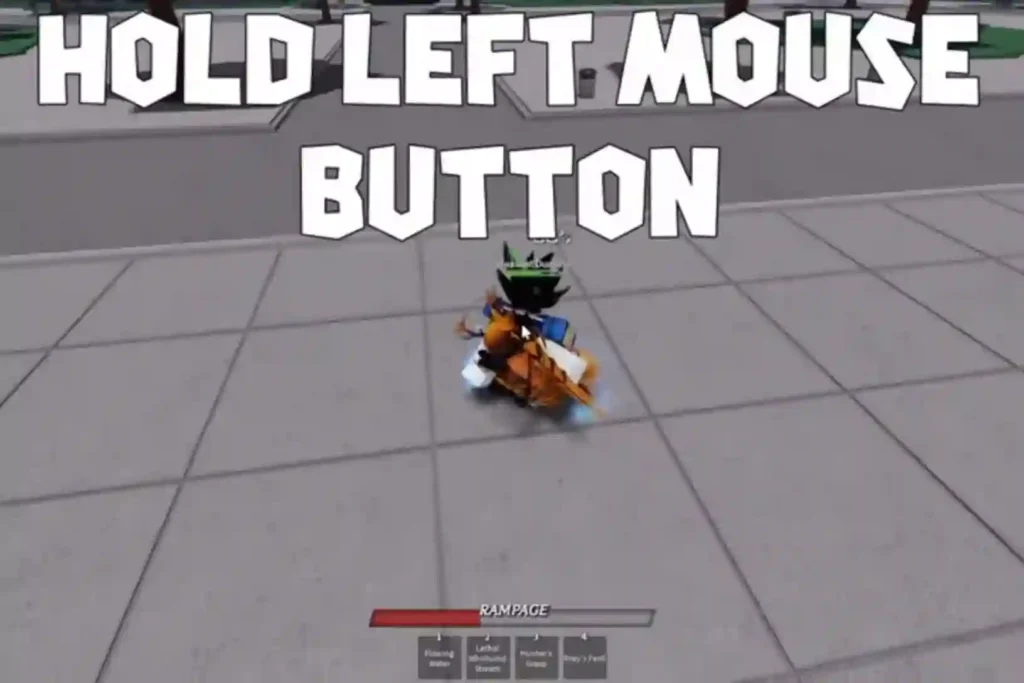 Similar to basic combo but at this time, try pressing the jump key along with the mouse or punch button. Once applied, the opponent gets strong hits making him fly in the air. Causes more damage than a normal attack.
Slam Combo
Instead of pressing the jump, keep holding the Space button along with mouse clicks. At first, simple combos are executed 3 times while the fourth move is a slam attack allowing to generate shockwaves that affect nearby areas radially.
How to Dash in The Strongest Battlegrounds
Dash is another pretty useful control allowing users to escape difficult conditions, hit an enemy, or get speedy movement for some time.
Below is a list of all dashes that can be used in-game to combine with heroes and characters for a better gameplay experience.
Forward Dash
Forward Dash can be activated by tapping the Dash button along with player movement set in the forward direction. Compared to other dashes, it requires more cooldown time and blind spots where the enemy can't attack before the user becomes conscious again.
Side Dash
Side Dash carries out sideways slides as rolling to get away with unexpected turns. Side Dash can be useful to trick other NPCs or defeat the boss when used properly with the rest of the abilities.
Backward Dash
Backward Dash is considered the best dash among the rest as a lesser cooldown period along with covering the most distance in a single execution. We recommend using this most often to get the best results
How to Become Invisible in The Strongest Battlegrounds
Gamers should note that becoming Invisible is actually a glitch that some players are successfully testing to progress the game at a faster rate. If you are excited about this trick, follow below steps to learn in detail
Open The Strongest Battlegrounds on PC/ Mobile

Turn off full-screen mode through the settings of F11

Use Four Fold Strike in Bald Hero followed by clicking on the right strip on top

Use this move along with exiting the game simultaneously

As you can see, the character becomes invisible easily

Keep trying this move as this glitch would likely be fixed in the next upcoming update.
How to get Kills in The Strongest Battlegrounds
Beginners always struggle to find the perfect opportunity to get multiple kills but fail due to a lack of knowing the basics of the game or some hidden tactics that lead to extra benefits on our side.
Here are some of the ways to get Kills fast in the Strongest Battlegrounds game without grinding hard for a longer duration
Learn new combos to kill quickly

Join the Public Server where active players can be found

Use an Invisible Glitch to trick the enemy into attacking from all possible directions

Do Alt Farming which leads to free kills every time

Join Private Server for hardcore battles and wins

Unlock new heroes such as Bald Hero for productive gameplay
Now, you are ready to play The Strongest Battlegrounds without any worry as a basic understanding of the game has been grasped by you.