Roblox Arm Wrestle Simulator is a fun mini-game entitling players to wrestle with others, along with cool attributes like Pets, increasing strength, rebirth, collecting trophies, bicep power, knuckle force, and hand strength. However, most of the players don't know how to enchant pets exactly like unlocking Rojo Glove in the Slap Battles game.
Here is a precise guide on How to enchant pets in the Arm Wrestle Simulator via the process of rebirth allowing to max pets with each click. Follow the steps properly to enhance your chances of claiming most pets and finally rare skins of arsenal opera GX. So let's get started.
Lucky 1: 5 rebirth coins

Best Friend 1: 5 coins

Winner winner 1: 5 rebirth

Best Friend 2: 15 rebirth

Lucky 2: 15 rebirth tokens

Winner winner 2: 15 tokens

Winner winner 3: 33 rebirth resources

Void

Omega
How to Enchant Pets in Roblox Arm Wrestle Simulator
Upgrading and enchanting pets in Army Wrestle Simulator is not that a hard deal, it just demands a slightly greater idea of rebirths. Players can have options to rebirth everything which restarts the level with no pre-equipped skins or skills. Trophies are dropped drastically every time.
Upon accomplishing rebirth, a +1 rebirth token is added to our resource collection. These coins allow players to unlock and upgrade their Pets to their greatest level. Each upcoming stage requires a higher number of rebirth codes making it difficult to progress rapidly.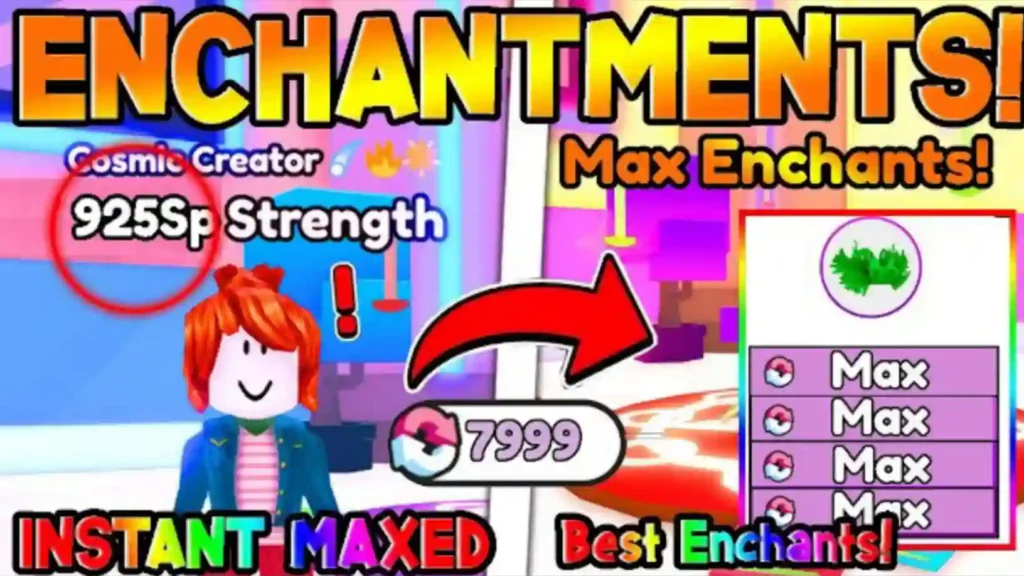 The following steps demonstrate the correct way to unlock pets.
Open Arm Wrestle Simulator in Roblox

Choose the pet you want to enchant

Click on the rebirth button from the menu

+1 rebirth token is added every time

Try these steps repeatedly for multiple coins

Upgrade and have enchanted pets

This trick always works
By following this technique, players can Enchant Pets as many as they want, and advance ahead in the game. For more guides, have a look at Slap Battles Glove Guide which teaches everything about new badges that came after the update.
Types of Pets in Arm Wrestle Simulator
Each pet can be categorized based on its rarity, size, abundance, and mutation. Unlocking a pet involves hatching eggs (eggs are too classified into various types) followed by a time-consuming period before the pet is formed. Bigger the size, the harder to hatch and claim while Huge Pets are the rarest of all.
Uncommon

Common

Rare

Legendary

Epic

Mythic

Omega
Arm Wrestling Simulator Pets
Arm Wrestling Simulator has a very active community thus frequent updates are rolled out. With every update, New pets are introduced along with their distinctive eggs and location as well.
We already know, how to get pets but ranking them based on their multiplier power and worthiness is a bit hard. So here is a list of the top 10 pets in the Arm Wrestle simulator that every player should use to defeat evil bosses.
Best 10 Pets in Arm Wrestling Simulator
Rainbow Blaze

Glowing Huge Royal

Summer Cat (new)

King Trident

Baby Rainbow

Angel

Astra

Glitch

Evil Owl

Huge Slime

Ninja Squirrel
At present, based on rarity & uniqueness we crafted the best pets of the game. Don't be upset if your favorite pet is not listed but understand each pet has certain limitations that should be taken into account while using them.
List of Pet Eggs in Arm Wrestle Simulator
Arm Wrestle Simulator is not just about arm wrestling but exploring locations, increasing strength, hatching eggs, taming pets, and making enchantments to pets is equally important. Besides the boss, the pet and its eggs are the closest friends of the user and their bond is unbreakable.
Here is the list of all pets in-game from all the worlds.
Earth Egg: Dog, Mouse, Cat, and Cow
Clam Egg: Venti, Pearl, Tide, and Ascent
Coconut Egg: Pinky, Sour, Brutus, Poison, and Crimson
Kingfish Egg: Hooky, King Trident, and Queen Trident
Palm Egg: Coco, Fang, Barkley, Raffia, and Calypso
Poseidon Egg: Pheonix, Bolt, and Thunder
Treasure Egg: Coin, Kelp, Ruby, and Cutlass
Best Locations in Arm Wrestle Simulator
There are plenty of locations to take on bosses and defeat them. Kraken Boss is the final boss and defeating them provides coins in billions of amounts. If you own a game pass, your sum is doubled which can happen at one of the below-listed locations.
Have a look at old and newly introduced areas in the game.
Gym

School

Dino World

Island

Nuclear Bunker

Desert