Builder Base 2.0 brings a magical forest consisting of a blue Sapphire-filled Ottos Outpost village. Not only this village is unique but fun to play with and extremely complicated at the same time. Players are confused about Builder Base 2.0 layout and that's why we came up with the complete guide on Ottos Outpost Level 2 base layouts.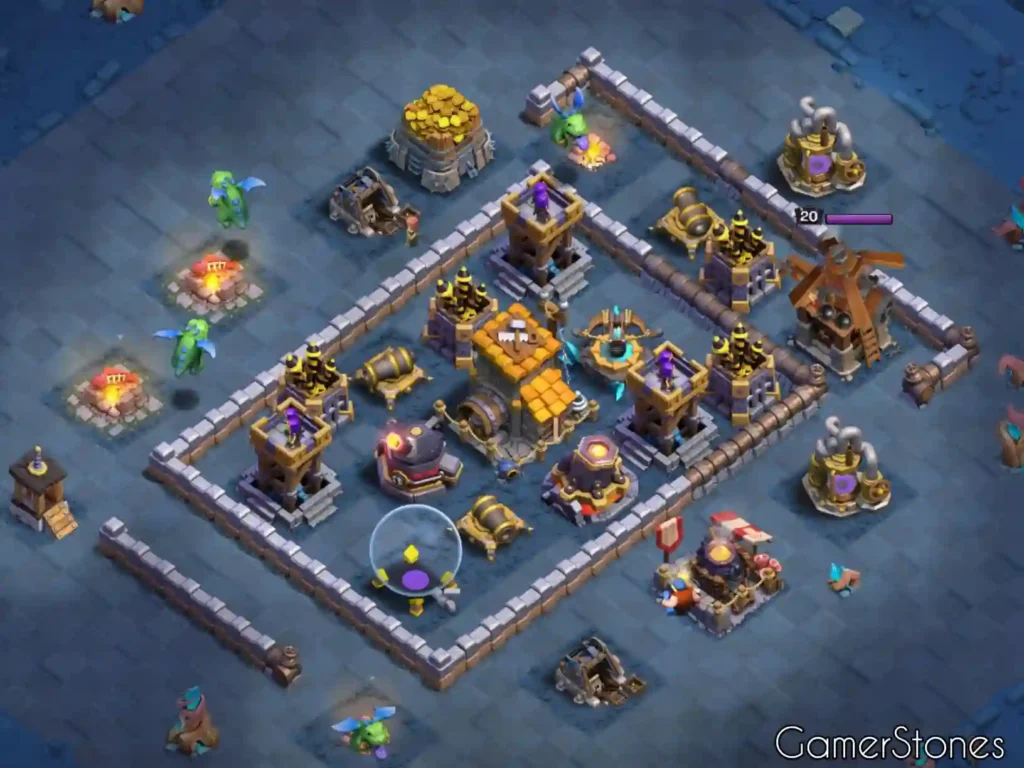 Upon updating Clash of Clans, one can easily unlock Stage 1 and Stage 2 named villages. Here is the list of designs that are proven to remain undefeated in battles and give you extra elixir via the elixir cart.
Related: OTTOS Outpost Level 1 Base Layout
O.T.T.O's Outpost Level 2 Layout
Upon maxing or simply buying the required building let's player upgrade the main building to level 2. Both villages are considered equally for upgrade priority as buildings are easily movable from the upper to the lower stage and vice versa.
Being new to this update, most of the players are confused to build or copy a base that suits and satisfies gamers' needs.
Also Read: Builder Base 2.0 Design
To help them quickly build a vast empire, we came up initiative to provide new base layouts and designs to have a greater impact on defending.
Ottos Outpost Level 2 base Layout
As users are allowed to carry defense and resource buildings from one side to another by dragging specific units toward the destination.
But there are certain rules like maximum and minimum buildings of a specific kind to keep active per stage. Players might feel the freedom to do most happy things but are bound to a set of rules on the other hand.
Otto's Outpost Level 2 is not a big deal to round up things when professional gamers are busy finding the perfect spot for their desired hall in Builder Hall Level 10.
Clan Capital was one of the highly-rated updates that surprised everyone but luckily no criticism was found apart from some minor bugs and glitches.
Ottos Outpost Level 2 Design
The switch from Builder Hall to OTTOs Outpost might be new things like Battle Copter as a new Hero for the whole COC community but as usual, everyone will be mastering new concepts quickly through various ways like farming, maxing base, or upgrading through in-app purchases.
Push Traps might be alert for the enemy army when they are directed directly into the mouth of fierce Crusher or spam of Minions would face Roaster before wiping off.
Builder Base: New BH10 Base Layout
Spirings loves Boxer Giants or heavily armed unit which consumes lots of damage and throws hits back as revenge. One should learn to beat Bonanza challenges in COC.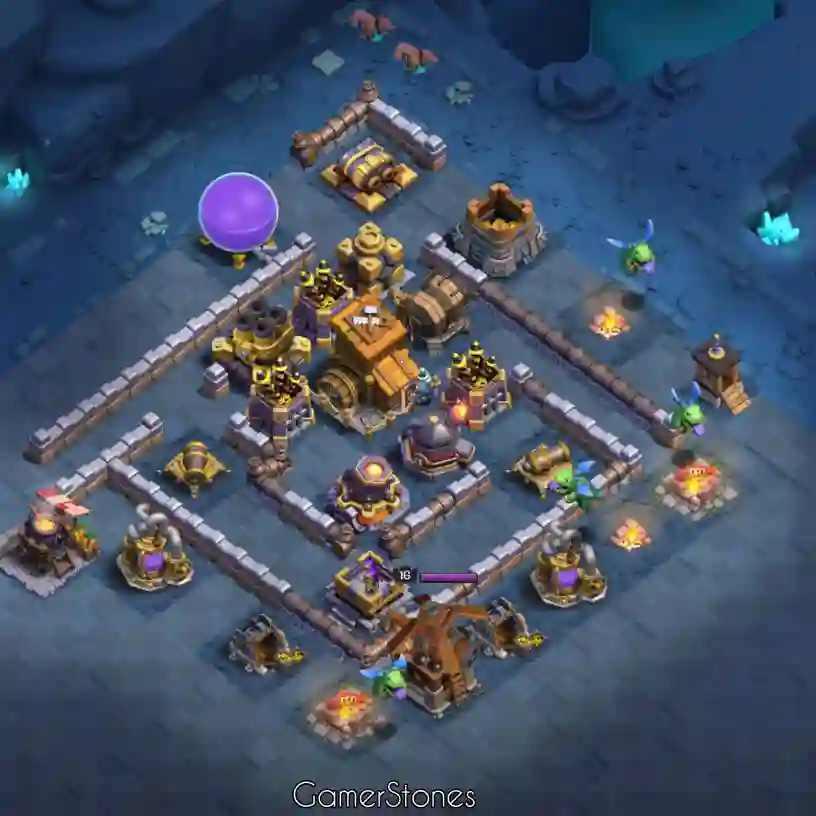 Apart from tactics, Base formation is a critical factor for the collection of gold and elixir. Overgrown Pond is such a rare decoration item that players should take care of but never have thought of being removed for a handful of gems.