Clash of Clans has a series of missions consisting of Color Fest Season. From the start, Painter King Challenge and Painter Queen Challenge have been completed. Now is the time to beat Painter Warden Challenge with sure 3 stars to get rewards. Not just rewards, but this challenge provides an opportunity to try out new skin. Here is a detailed guide to help if you're struggling to claim those free gifts.
How to Beat Painter Warden Challenge
Tips for 3 Star Painter Warden Challenge
Grand Warden will be playing a heroic role in this battle. His new skin and class, will encourage and lead the whole troop squad toward victory. Using special abilities when needed to save most of the troops from high damage is a key factor in deciding the winning moment. Appropriate use of spells is recommended to survive till last.
Step 1:
Attacking via right side of base, deploy Grand Warden with 5 healers doing healer walk. To the left of base, clear off defences using baby Dragon to clear funnel. Keep using Super WB to break walls.
Step 2:
Use rest of troops to push army into base to take down Eagle Artillery and Scatter Shot. Use rage and freeze Spell at appropriate time to maximize it's benefit. Keep moving towards Town hall.
Rewards for 3-Star Win
400 XP
20 gems
Super Magic Potion

Army Composition for Painter Warden Challenge
Super Wall Breaker ×5
Balloons ×5
Wizard ×1
Healer ×5
Baby Dragon ×1
Yeti ×1
Electro Titan ×1
Super Bowlers ×5
Ice Golem ×2
Hero: Grand Warden
Rage Spell ×2
Freeze Spell ×2
Posion Spell ×1
Skeleton Spell ×1
What's the Next Event in Clash of Clans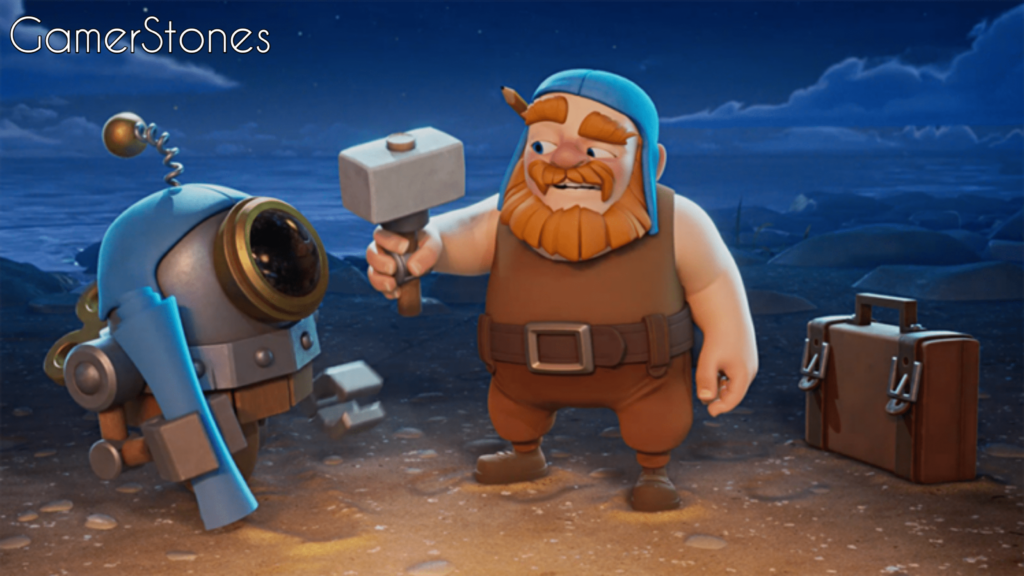 Till now Painter King and Painter King skins arrived. Painter Warden is available from now onwards. In the upcoming next week, we expect the Painter Champion Challenge. This might be the last challenge as now skins for heroes are left out. But Painter Scenery is worth trying out.
Once this event takes place, there are high possibilities of Builder Base 2.0 updates regarding attacking, defending, and master builders. This will change the overall look and mainly battle features. Get ready for more stuff in Clash of Clans.