Brawl Stars brings Lex 1 Million Subs Challenge as the popular Brawl Stars Content Creator/Youtuber crosses 1M subscribers. To celebrate this victory, a new event has been added along with Showdown ( Double Trouble) and Gem Grab ( Rustic Arcade ) following right after it.
Here is a complete guide on How to beat the Lex 1 Million Subs Challenge in Brawl Stars easily. At the end, there is a list of the best brawlers for an event making you feel secure and producing assured winners in the leaderboard with the help of our tips & tricks.
Brawl Stars Lex 1 Million Subs Challenge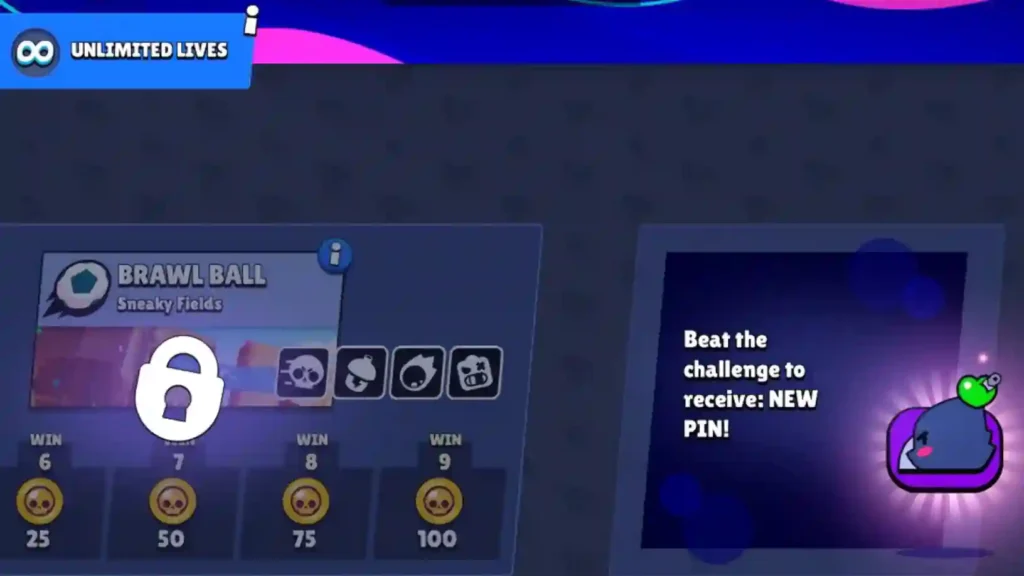 Lex – Brawl Stars is a popular YT face that analyzes gameplay, new features, and updates of the Brawl Stars game. For the past 6 years, Lex has been closely connected with Supercell to produce Clash Royale videos initially followed by Brawl Stars when the game was released and its popularity spiked up really hard.
Lex Challenge Reward in Brawl Stars
6 Wins: 25 coins

7 Wins: 50 coins

8 Wins: 75 coins

9 Wins: 100 Brawl Stars coins

Pin: Crow pin (final reward)
How to beat Lex Challenge in Brawl Stars
This challenge contains two major maps that keep track of a total of 5 games through the challenge. For a maximum, a total of 10 games can be played in order to complete the Lex Challenge easily. In one challenge, a player needs to put soccer into nets with their other brawlers to claim victory in that game.
Read: Brawl Stars RT
While other maps focus on destroying gem containers in the fastest way. This is a Heist map that relaxes players a lot along with giving them a competitive feel at that moment.
Stages in Lex 1 Million Subs Challenge in Brawl Stars
Stage 1: Brawl Ball (Sneaky Fields)

Stage 2: Heist (Pit Shop)

Stage 3: Brawl Ball Event

Stage 4: Heist. Map (again)

Stage 5: Brawl Ball (final event)
Best Brawler for Lex 1 Million Subs Challenge
Doug, a new and all-rounder brawler is suitable for this challenge to complete successfully. In stage 1/3/5: It becomes necessary to score a goal before the enemy team does. Brawlers with the ability to shoot from long distances affect the game on your side. Try considering higher rates of Speed and cooldown.
In Stage 2/4: Players need to carry out heists by destroying the opponent's treasure-containing boxes. This Brawl Stars challenge is a lot of fun, Brawl pins with the highest attack rates are used along with stats that matter a lot. With this simple technique, one can top the leaderboard and claim the rewards.