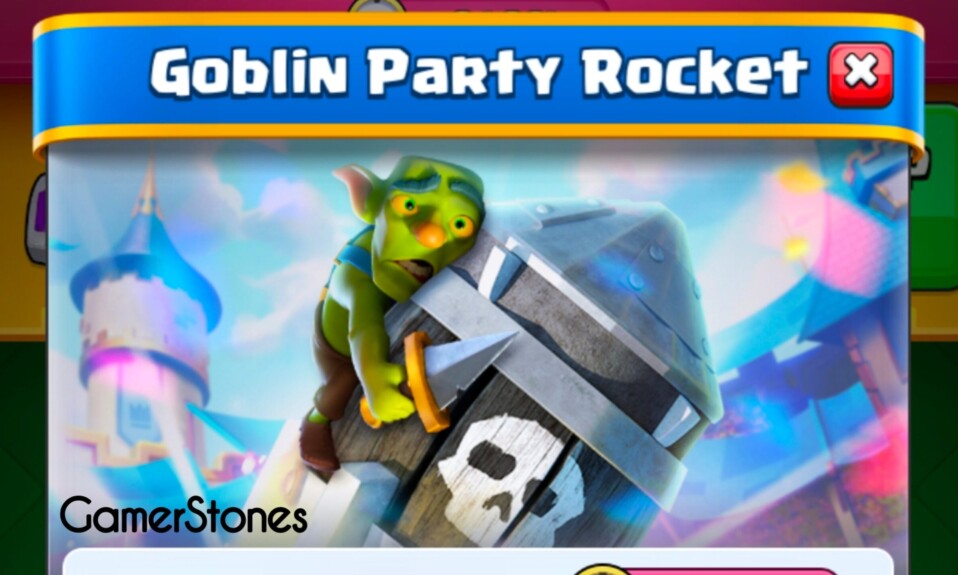 Clash Royale latest Update for Losers is now live. And along with the update, Goblin Party Rocket event has arrived.
Goblin Party Rocket requires a perfect combination of decks, choosing them might be simple for a few, but complex for some. Here is a complete guide on the best decks for Goblin Party Rocket.
Goblin Party Rocket Deck
Event reward list
Tower Defended – 50 season tokens
Opponents Tower Eliminated – 100 season tokens
Elixir used – 1 token per elixir
For successful attack – 1.5x season tokens
"What does the Goblin Party Rocket do? There's only one way to find out… Build a deck around this special card and play!"
The best deck for Goblin Rocket Party includes a balance between defensive and attacking cards. Each card plays a crucial role in deciding toughness and has the power to change the complete flow of the game toward our side. Such decks are always preferred to provide extra benefits to players leading them to collect multiple rewards in an easy way.
Deck #1
Party Rocket
Baby Dragon
Clone
Valkyrie
Party Hut
Magic Archer
Barbarians
The Log
Deck #2
Party Rocket
Ice Spirit
Mirror
The Log
Earthquake
Hog Rider
Inferno Dragon
Ice Golem
Deck #3
Party Rocket
Tornado
Wizard
Cannon
Hog Rider
Party Hut
Spear Goblin
Fisherman
Deck #4
Party Rocket
The Log
Magic Archer
Dart Goblin
Earthquake
Hog Rider
Valkyrie
Tesla
Deck #5
Party Rocket
Balloon
Mini PEKKA
Minions
Party Hut
Lava Hound
Mega Minion
Zap
Final Thoughts
One can easily tackle even the hardest battles to collect prizes that are worth combating. This can be achieved only by a strategic selection of cards and decks. Here are some useful decks to master the game and learn insights from them.