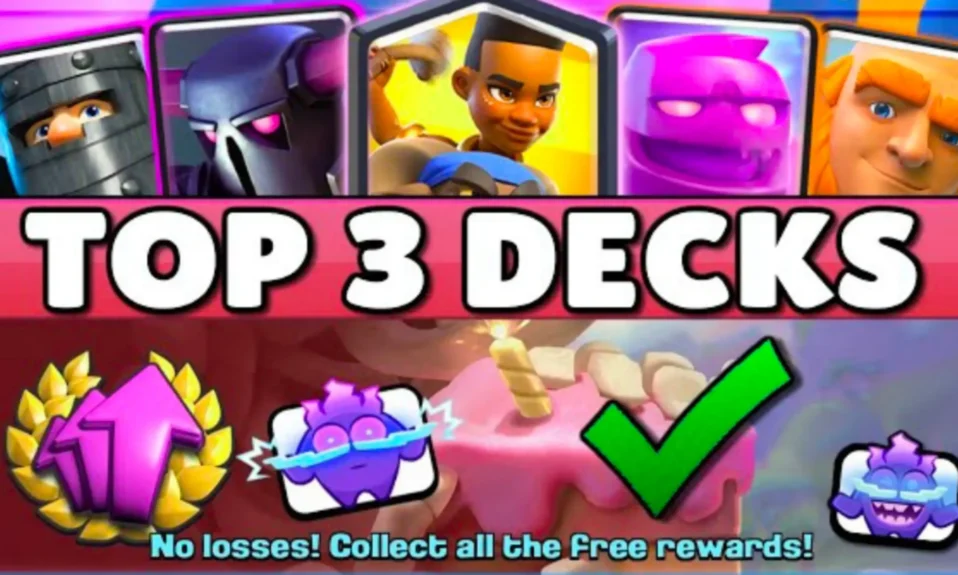 Clash Royale keeps on bringing new events to keep Clashers engaged in the game. Now is time for Ramp Up Challenge which is available to play in the event section. Upon beating this challenge, one can receive rewards for each win as well as consecutive wins. Here is a complete and detailed guide on Ramp Up Challenge Deck.
Ramp Up Challenge Deck
"Ramp Up Challenge becomes more and more hectic throughout each battle… Ix, 2x and eventually 3x Elixir! 3 losses and you're out, but you will have a chance to reset your losses and continue to play to the Final reward!"
Each card in our deck should be best as to maximize winning rates on the battlefield. Deck combination must include air, group, and spells as a balanced mixture. Here are the Top 3 Decks to complete Ramp Up challenge easily. One can edit and modify card troops based on their clashing knowledge gained by experiencing Clash Royale over many years. A new update is set to release for Clash Royale Pass 2.0, more details here.
Deck #1
Executioner
Goblin Drill
X-Bow
Rage
Snowball
Electro Wizard
Mega Minion
Flying Machine
Deck #2
Balloons
Freeze
Royal Hogs
Skeleton Barrel
Inferno Dragon
Royal Ghost
Magic Archer
Tornado
Deck #3
Clone
Rascals
Goblin Gaint
PEKKA
Skeleton Dragons
Wizard
Snowball
Hunter
Rewards for Ramp Up Challenge
1 wins reward – Banner Token ×10
2 wins reward – 1000 Gold
3 wins reward – Banner Tokens ×20
4 wins reward – 500 Gold
5 wins reward – Banner Tokens ×30
What New events coming in Clash Royale Special Challenge
Till now, special challenges like Super Magic Archer and Goblin Party Hut Challenge took place. Ramp Up challenge and Heist Draft Challenge will start simultaneously. To your surprise, we have been providing the best decks to keep winning the streaks of our viewers. Make sure to check those as well along with Goblin Party Hut Song.