Clash Royale celebrates its 7th birthday anniversary by introducing The Party Hut card which is a super new and fun card taking space in our card deck. On this occasion of March Season 2023, there is a limited-time event of Goblin Party Hut Challenge. In this arena of battles, one can learn to use and understand the abilities of Party Hut. Here is the complete information of the New Season Update and the best decks to 3-star missions.
Best Decks for Goblin Party Hut Challenge in Clash Royale
Just like Super Magic Archer Deck, each challenge requires different sets of card combinations that can tackle opponents' moves and lead us to victory. As the name suggests, players are welcome to include The Party Hut card as their choice. The rest of the troops can be chosen by their prior knowledge of previous battles and games. Here are some top decks to win this challenge and claim all the rewards in a row.
Deck for Goblin Party Hut Challenge (Best)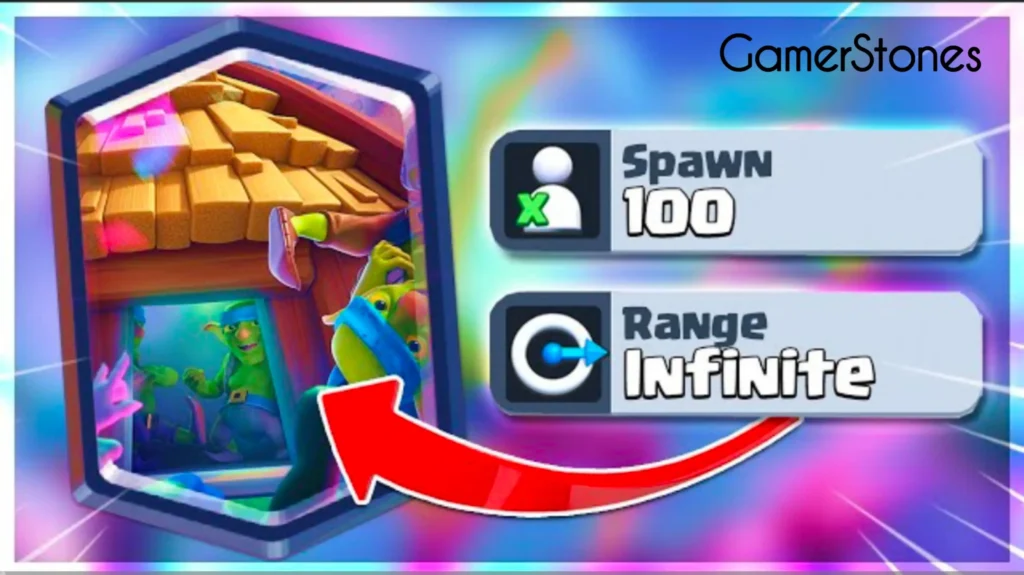 Party Hut (New)
Pheonix
Skeleton King
Skeleton Army
Electro Wizard
Mini PEKKA
Bats Spell
Sparky
Clash Royale Sneak Peaks
Everything about Party Hut Gameplay and Goblin Party Hut Challenge has been revealed from a small sneak peak about gameplay and roadmap leaked from YouTube, Twitter, and Reddit gamers. We hope to provide the best updates in the quickest possible way to keep you updated with the game. Enjoy clashing.