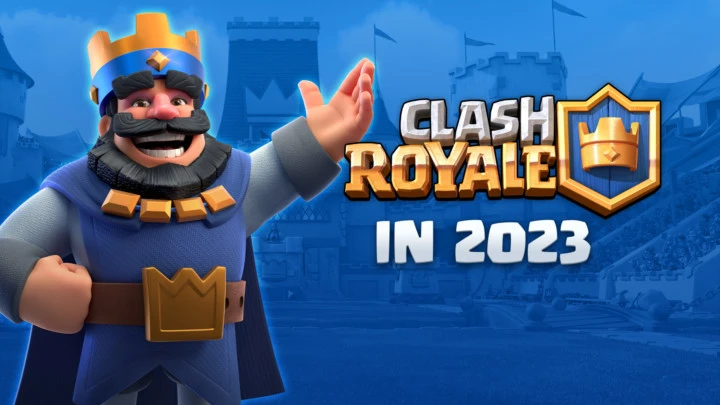 Clash Royale has announced its roadmap for 2023, giving glimpses of new updates that will be airing in the game. The developers will be adding exclusive new gameplay, that will be adding a new layer and powers to the cards, unlocking at level 15.
Clash Royale is a popular real-time strategy-based video game, developed by supercell. It is a combination of multi-dimensional elements like cards, defenses, towers, and strategy by clashes.
Take a look at what's coming to Clash Royale in the first half of 2023!

More info 👉 https://t.co/oE98pYWFtL pic.twitter.com/WDfAr311Wy

— Clash Royale (@ClashRoyale) February 10, 2023
Clash Royale 2023 Roadmap
After analyzing the community discussions, it is clear that players seem to lose engagement with the same challenges in a season. Hence, supercell now decides to increase the excitement by adding enhanced progressions and giving a variety of rewards with Pass Royale. The Pass Royale's challenges will be different for different players and the interface will be changed. (More details are not specified like arrival of Super Magic Archer Challenge)
The above changes will be applicable to the event tab as well. An event tab is a place where players start challenges.
Clash Royale soon will be seeing a seasonal currency that can be earned via playing in-game mechanisms. These currencies can be used to buy items in the shop. However, there will be no 8-Win Golden Chests anymore.
And the most crucial mention in the roadmap is New Gameplay, but the official blog post fails to depict more information about it. In addition, the new gameplay will introduce a new level 15 card with fresh powers.
Overall, this is not all it has to offer. There are other kinds of stuff that will surface, however, these all things are under development, hence subject to change. The changes surely will add a pinch of enthusiasm to players on arrival.