Roblox Seas Battlegrounds is the newest One Piece anime game which consists of three characters as their main protagonist. Each of these individuals has their own Gear ability and ultimate moves in order to fight with enemies.
Seas Battlegrounds Characters
Above is the character tier list of Seas Battlegrounds which includes iconic leads of One Piece games. Let's have a look at abilities that would significantly impact gameplay and decide on winning moments during the battle.
Seas Battlegrounds Luffy
Similar to Monkey D. Luffy from One Piece, Luffy has overpowered skills in terms of strength, defense, and speed. Below are the abilities of Luffy based on the Gear tier list.
Luffy Ability
Move 1: Punches

Move 2: Punches for Variants

1st: Pistol

2nd: Hawk Gatling

3rd: Red Hawk

4th: Rocket
At present, Seas Battlegrounds Gear 5 includes the Bajrang Gun which is the most destructive move with cool animation to blow off an enemy within a fraction of a second.
Below is a list of Luffy Ultimate moves activated upon the accumulation of strength during tough battles.
Luffy Ultimate Moves
Move 1: Punches (more powerful)

1st: Kaminari

2nd: Giant Stomp

3rd: Fukuro Bag
Seas Battlegrounds Sanji
As seen from their attacking style of Luffy, he is well-versed in hand fights while Sanji has developed variations in Leg fights. Let's have a look at his abilities as well.
Sanji Ability
M1: Kicks

M2: Kicks (variants)

1st: Party Starter Kick Course

2nd: Grill Shot

3rd: Coup De Heche
Once Sanji is transformed into the Ultimate version of itself, simple kicks damage a lot, and Bajrang Gun is the finest of all.
Sanji Ultimate Moves
M1: Kicks (more powerful than before)

M2: Variant Kicks

1st: Bien Cuits

Last: Bajrang Gun
Seas Battlegrounds Zoro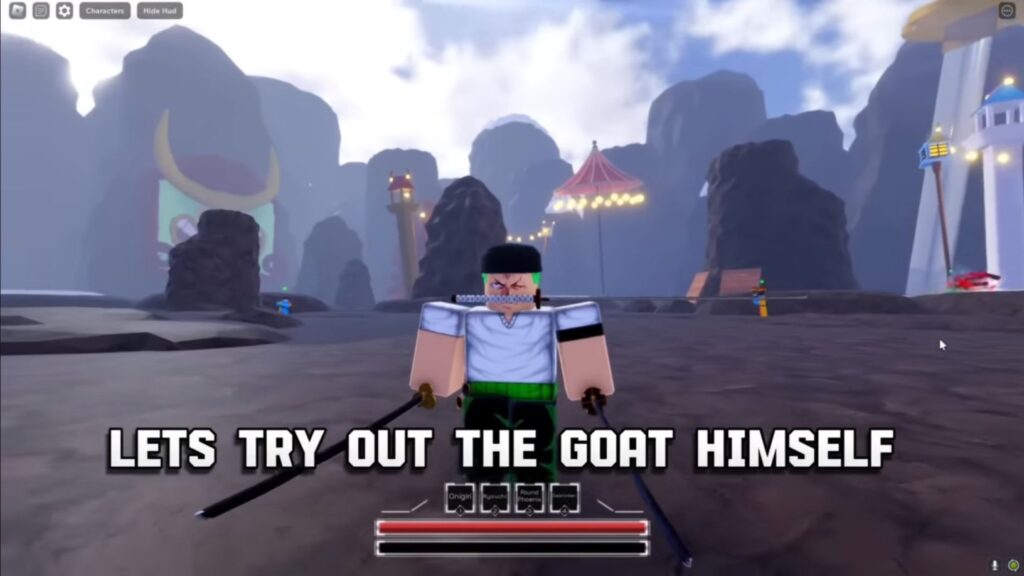 Unlike Sanji and Luffy, Zoro has been a warrior with a sword style that outsmarts opponents easily. All the moves are carried out using his Katana and a few other swords.
Zoro Ability & Moves
Move 1: Slashes

Move 2: Slashes for Variants

1st: Onigiri

2nd: Ayouchi

3rd: Pound Phoenix

4th:Daishinkan
Seas Battlegrounds Release Date
Seas Battlegrounds was officially released on Nov 18 and is now available on Roblox to download and play. It's now time to experience the Gear 5 Luffy ability of Bajrang Gun along with move sets of other characters.
Conclusion
As the game has been newly released, we can expect the addition of new characters in abundant quantities which would attract users of all tastes. While the story revolves around One Piece, the game has lots of secrets to uncover.
Be ready for Seas Battlegrounds Codes which will be soon available on GamerStones to make you fast forward progress rapidly.