Anime Champions Simulator plans to surprise players with major changes in Update 8 just after the Halloween Update was released. Users should grind for Candy as sneak peeks suggest Halloween Orbs will take its place.
Here is a guide on everything that is coming in Update 8 of Anime Champions.
Anime Champions Simulator Update 8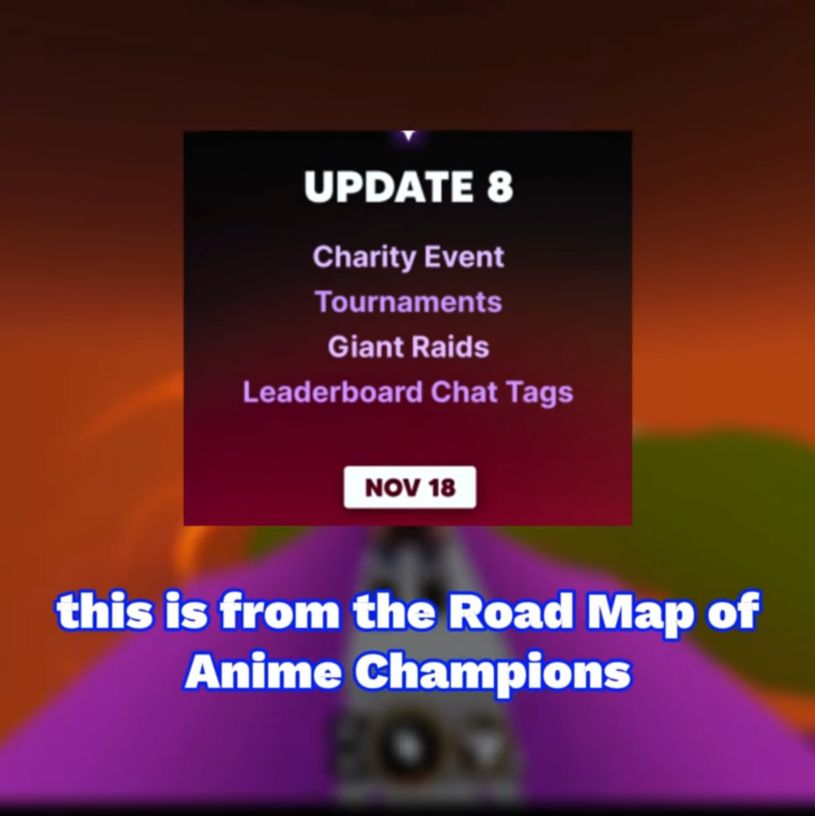 Similar to Update 7, each proceeding release is massive for its audience. Below are additions coming to the game upon the release of the next update.
Tournaments

Charity Events

Giant Raids

Leaderboard Chat Tag
Let's discuss each of them in a detailed manner to plan your gameplay and perform better than most of the other members.
Tournaments
Tournaments are one of the big competitive events where new players collide against newbies while pro against pro. The player who completes raids in the fastest possible way is the winner while rewards based on tier list are awarded well.
Charity Events
This is a new event that would occur occasionally. Similar to normal challenges, each mission would reward users but purchasing of Robux or other items would eventually be given as charity. It's the best opportunity to gain points as well.
Giant Raids
Unlike normal raids which have a threshold in order to claim rewards, Giant Raids are based on completion. The higher the percentage of raids executed, the more coins are awarded. Build a better team and godly units for good results.
Leaderboard Chat Tag
Being on the leaderboard was made to show off expertise gained in the game but from now onwards, it pays gifts in a timely manner. This might be a reason for players to push their limits to rank for Slap Battles VIP in the top chart.
Be sure to get Update 8 codes in order to be eligible for free gifts every few days.