Roblox Anime Champions Simulator is very good at entertaining its users with new quests. And finding 3 Ancient Stones is one of them. These relics are spread all across the town, you just have to wander and find them. However, wandering might get nervy, therefore this guide will show you all the locations of Ancient Stones in Anime Champions Simulator.
How to Find All 3 Ancient Stones in Anime Champions Simulator?
In the town, go to Takeshi and assign yourself the Ancient Stones quests. Accept the challenge and start rambling throughout the village.
Great Job! Now Climb Up To The Castle and Find Them All

– Takeshi, Roblox Anime Champions Simulator NPC
On starting the quest from Takeshi, follow the road and turn right. You will find the first Ancient Stone there. When you interact with him by pressing E, he will ask you to find all three antiques. Actually, this is not one of the three stones that you have to find.
Read More: Anime Champions Simulator Spirit Locations
First Ancient Stone Location
Just at the start from the main gate of the town, you will find an NPC called Misoki. At his back, you will find the first Ancient Stone. After claiming it, read the message by interacting. The Ancient Stone will say. "You Found Me". Your job is done.
Anime Champions Simulator Second Ancient Stone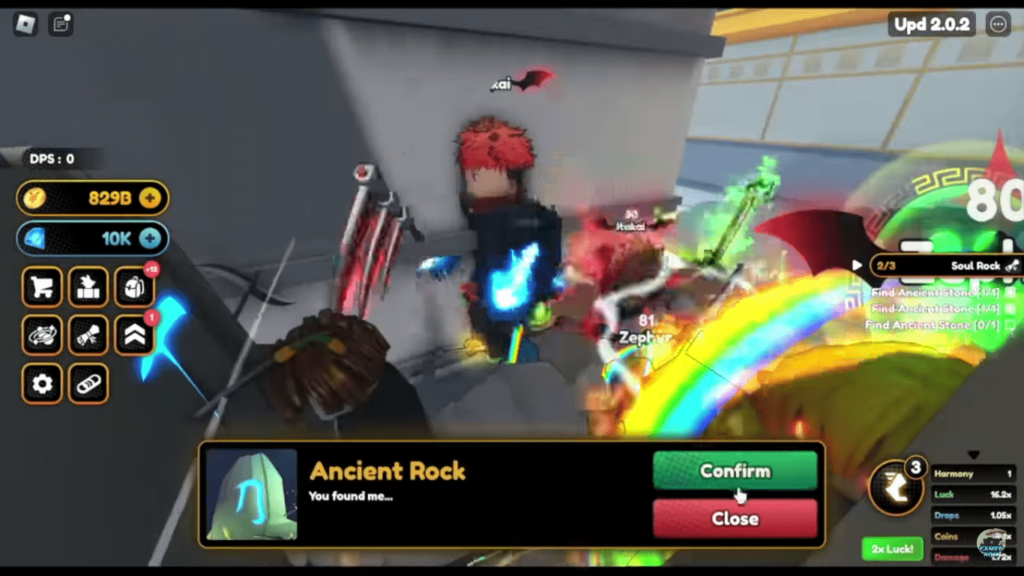 For the second location, follow the straight path from the main gate. Search for another NPC with the same name Misoki. There will be a small chamber, claim your second stone here.
Anime Champions Simulator Third Ancient Stone
The third Ancient Stone might be a little tricky to secure. For that, you have to teleport to the Spirit Town. To do so, go into the orange teleportation area. Once you enter the Spirit Town, you will find the Ancient Stone on the right side of the big stone.
Related: Cosmic Summon Anime Champions
By following this guide, you can easily secure and get all three Ancient Stones called Soul Rocks.