Clash of Clans heads towards bringing new levels to Clan Districts – Goblin Mines along with temporary 7th builder Hut – Goblin Builder. Additionally, Goblin Thrower and Spear Traps have been set in the newest Clan Capital village.
Here is complete information about Clash of Clans October Update that has exited players again with mind-blowing modifications.
Clash Of Clans October Update
COC has always focused on Summer Update and October Update as these are major events that keep gamers active and busy chasing new additions to the game. With the recent Goblin Builder Event, users can speed out troops and spells along with buildings rapidly.
Guide: TH10 Attack Strategy
New Clan District – Gold Mines
Clan Capital Gold Mines is the newest base added to the Clan Capital world which can be unlocked at Capital Hall 9 It consists of various new defenses and traps to safeguard from enemies.
COC Gold Mines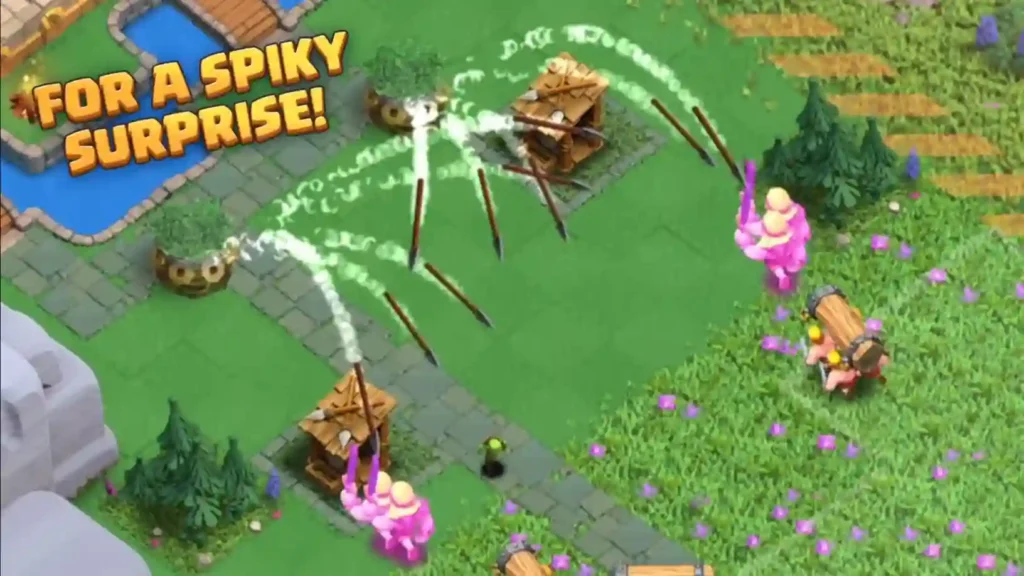 Unlocks at Capital Hall 9

Goblin Thrower (New defenses)

Spear Trap (new trap)

Goblin Builder Event
Learn: Town Hall 9 Attack Strategy
In the future, a new sneak peak will be coming revealing more detailed information and explanation about the new update. We are glad to provide Gold Mines Base Layout in COC to help you out.