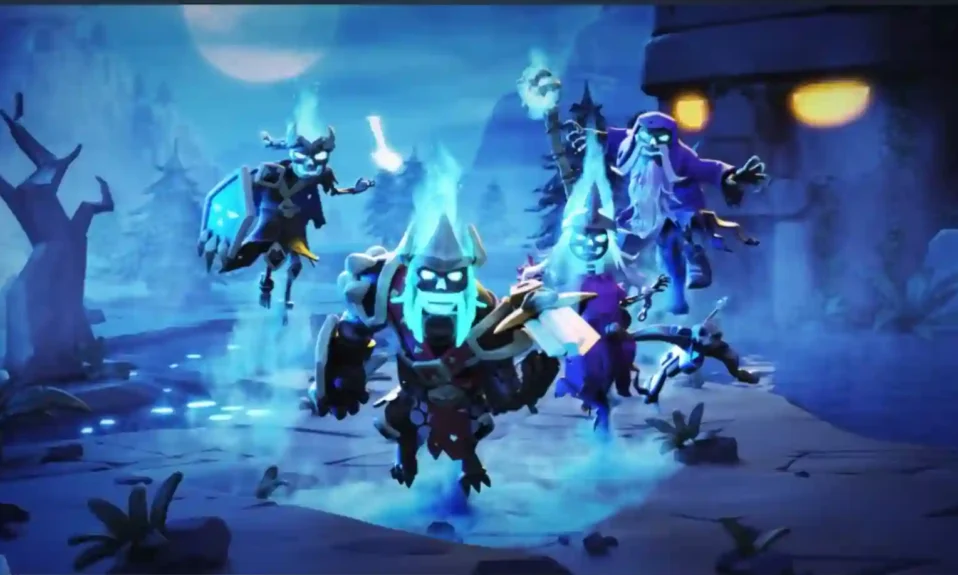 Clash of Clans Clash-o-ween season has arrived in the month of October. Things will be getting scary in this Halloween theme-based season where each hero will have Halloween skins that are worth collecting.
COC Absolutely Fa-boo-lous Challenge
As this season begins, the COC Absolutely Faboolous challenge has made its way as the first event of the game. Here is a guide on how to beat the challenge to secure 3 stars in order to claim the final rewards.
Read: best clan capital army
How to Play Absolutely Fa-boo-lous Challenge in Clash of Clans
Open Clash of Clans or Update for the new season

Go to the Event tab to see ongoing and upcoming events

Scroll down and look for the Absolutely Faboolous challenge

Enter into the battlefield and fight until you get 3 stars


Use our tips & tricks to beat this challenge easily
Now, you know how to start an Event but let's have a look at various Otto outpost tactics and army composition to win faster.
Army Composition for Absolutely Faboolous Challenge
Electro Titan: 8

Ice Golem: 2

Super Wizard: 4

Super Wall Breaker: 2

Healer: 5

Grand Warden

Royal Champion

Rage: 2

Freeze spell: 2

Invisible spell: 2

Skeleton: 3


Bat spell: 3
Clash of Clans: Easily Three Star Fa-boo-lous Challenge
Start From the Right Compartment
In order to 3-star Fa-boo-lous challenge in Clash of Clans, start your attack from the right side. Deploy 3 skeleton spells in the compartment at the right side, follow it with 3 Golems, 4 Electro Titans, Log Launcher, and all 5 Healers.
Use Spells Properly
Now once the enemy Clan Castle troops come into action, use a rage spell at the centre. If you think the troops are not enough, then use a freeze spell on them.
Use freeze spell on Town Hall and Invisibility Tower. Use the spell in such a way that both buildings are in the sphere. The log launcher will take care of the Invisibility Spell.
Read: best th8 army
When Town Hall is frozen, use Bat Spells on each Inferno Tower. Note that the Inferno Towers here are single-targeted, so Bat Spell will be a good choice to proceed.
Use Grand Warden's Ability and Royal Champion
As soon as the Town Hall goes down, use the Grand Warden's ability to save our troops from the blast of Town Hall. This is a very crucial step, in case you miss the ability use, all the troops might get eradicated along with Town Hall.
Now the only remaining compartment is at the left side. Therefore deploy the Royal Champion from that side.
Beat The Hidden Teslas
At the end of the attack, four hidden teslas will pop out. But, they can be easily taken down by a simple method. Just use the Royal Champion's ability, and the work is done.
---
By following the simple steps, players can easily secure 3 stars in Fa-boo-lous Challenge in Clash of Clans.