Clash of Clans brings its monthly event of Clan Games. Since the introduction of this feature, it enters the main village each month with lots of rewards such as Magical Items, Books, Hammers, Potions, and almost everything that the player wishes to claim.
At present, Clash of Clans Clan Games September 2023 have hit from 22 September and will last for a week. In this course of time, the clan needs to work as a team to support and contribute clan points to complete the tier list.
Fact: COC Redeem Codes Legit ?
Here is the guide on the Clan Games Reward List along with a tier list with a threshold that needs to be completed and finally some powerful tips & tricks to get clan points as fast as possible.
COC Clan Games September 2023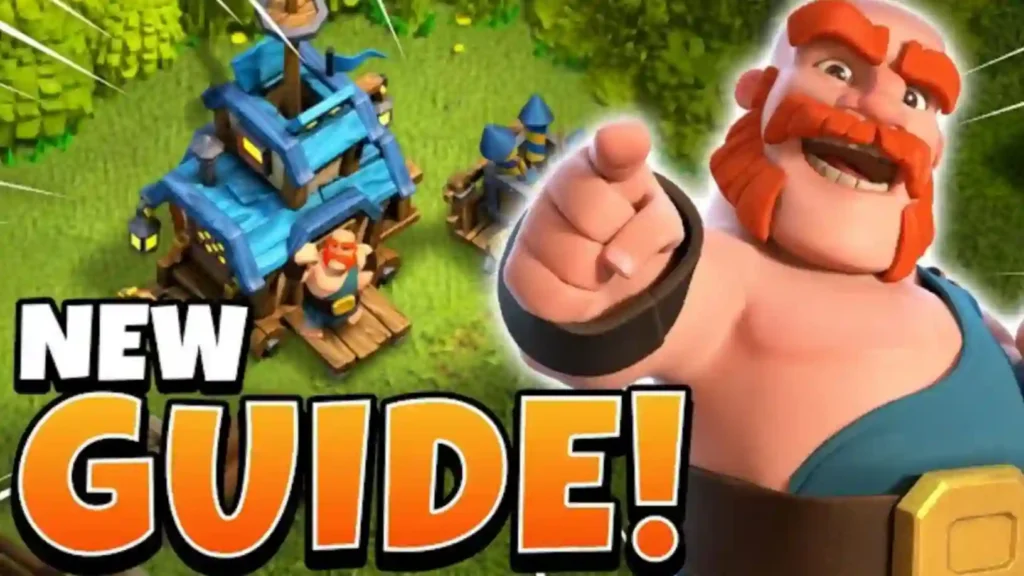 Previously, Clan games had bigger pools meaning more space for rewards due to an increase in clan points limit. Unfortunately, normal rates have been set for this time. The last prize can be claimed with an overall 50,000 or more points by individual clans.
How to play Clan Games in Clash of Clans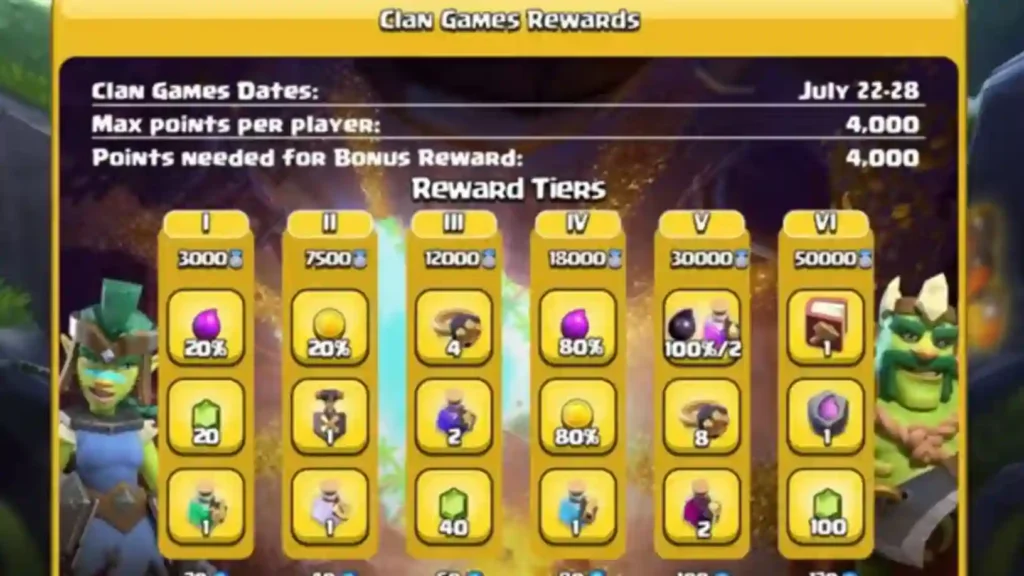 Clan Games are periodic events that flourish relationships between clan members, co-leaders, and obviously the leader. Bonds are strengthened while underperforming members have the risk of getting kicked out in most cases.
Here are steps to consider in order to participate in Clan Games and complete a total of 4,000 points from our end to top the leaderboard.
Open Clash of Clans

Join Any Clan that the user prefers

Locate Clan Games Event near Deals Shop

Click to view more information about current Clan Games

Choose a task to execute to participate and contribute clan points

Use our tips to complete points in the fastest manner

Lastly, claim rewards based on the performance of your clan

Repeat these steps in each clan game for positive outcomes
COC Clan Games Rewards September 2023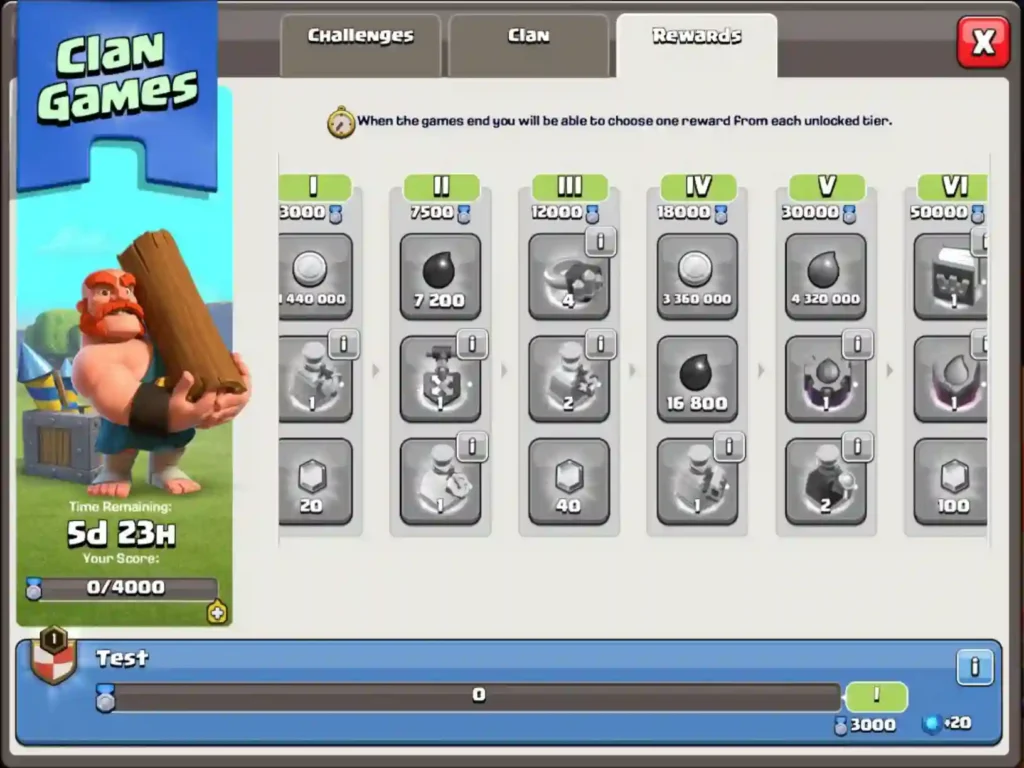 Below is a list of rewards in each tier list that is locked and opens when threshold points are collected by individual as well as overall clan in Town Hall 10 Attacks. This is the best chance to show dominance and gain promotion in the clan.
Tier 1
1.44M Gold

Potion

20 gems
Tier 2
7,200 dark elixir

1 shovel to remove obstacles

1-time clock potion
Learn: Town Hall 9 Army
Tier 3
4 rings of wall

2 hero potion

40 gems
Tier 4
3.36M Gold

16,80p dark elixir

1 builder potion
Tier 5
4.32M Elixir

1 Ottos Outpost Rune of builder elixir

2 Research Potion
Tier 6 (Last)
1 book of hero

1 Rune of Elixir

100 gems
Last: Town Hall 8 Army Attack Strategy
COC Clan Games: Tips & Tricks
Tip #1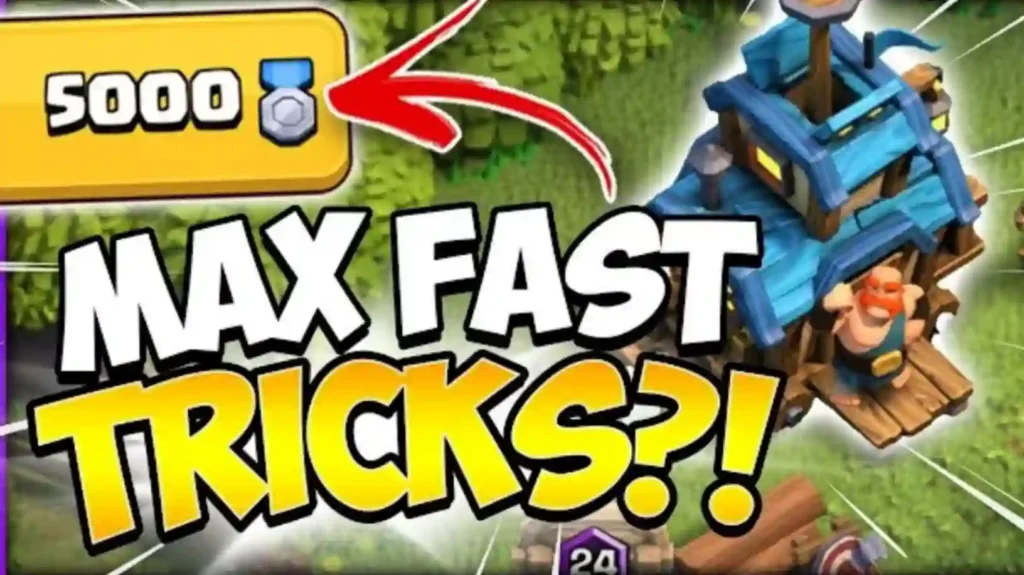 These are a set of rewards that are worth collecting. Try choosing each time wisely and it will help in the future when results are declared.
This is a basic tip but helpful if the player is not consistent with gameplay. Just start any mission and complete it in order to get all the rewards that the clan unlocks.
Tip #2
Now, if you are aiming for bigger things, try accepting challenges that you are ready to do on this spot. Like, a task requires a certain troop to be used in battle and you have the same troop being trained thereby saving time.
Tip #3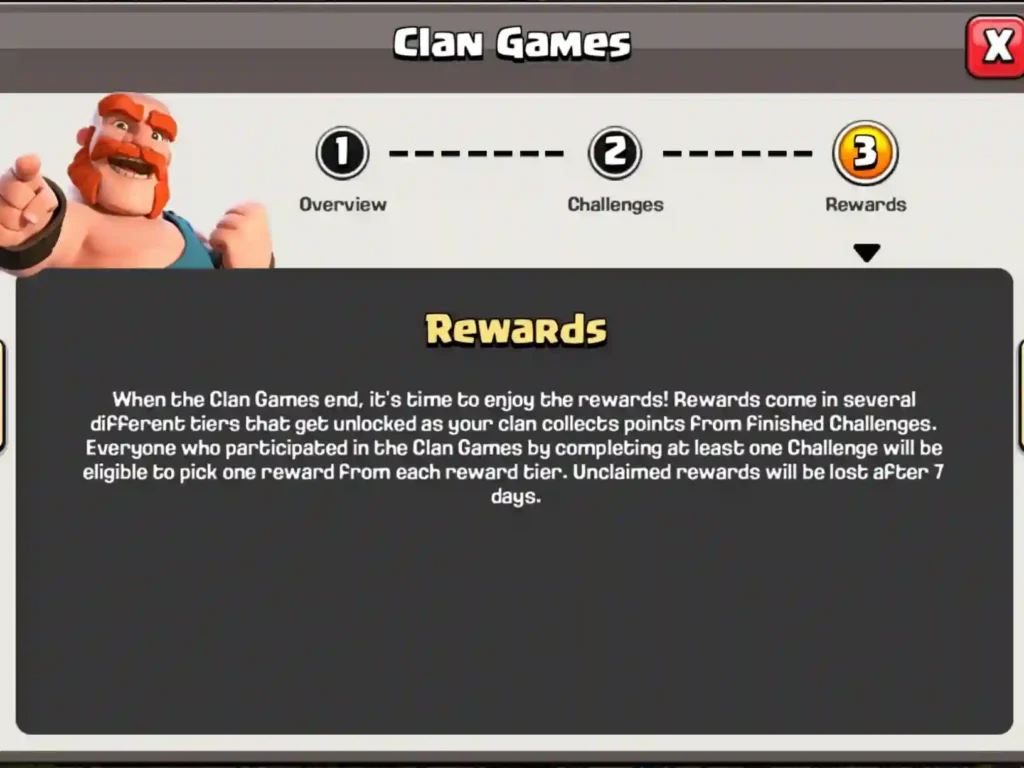 Focus more on builder-based challenges. Some YouTubers did speedrun to complete Clan Games but the results started builder base and the current Otto's Outpost base has a higher reward value.
It is easier to complete as there is no time limit on the number of attacks and doesn't lose trophies or zero waiting for the army to be trained. Hence the best offer is to get those challenges that are for the second and third village.
Tip #4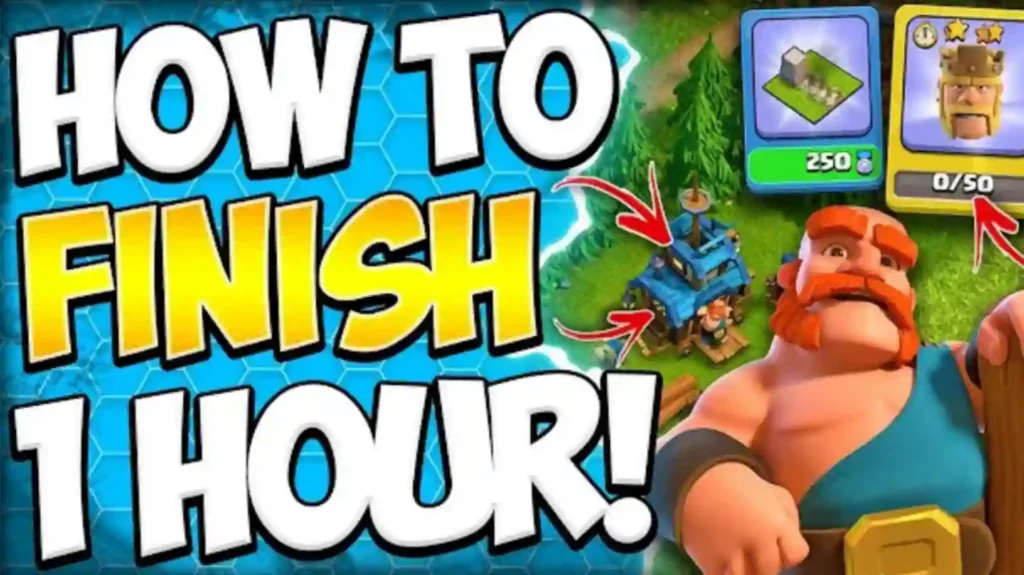 At last, Supercell allows you to redeem extra reward items which would be free of cost. Don't be like common players when they strike lower-tier list items instead of going for a book or hammer unless there's rare decoration.
Tip #5
This tactic might look a little tricky but is worth the rewards. Try searching for a clan that has active users who would ultimately participate in games along with you.
There is no meaning in pushing yourself harder if the rest of the clan members are not working hard.