Redboxglobal India is the latest stock market real-time news and updates app. Developed by Redboxglobal on an initiative to spread awareness regarding financial education. The app allows users to see all sorts of metrics that affect stock prices. Their primary focus lies in bringing fresh news that could lead to the rise or fall of certain stocks.
Here is a review allowing users to understand more about this stock app and the best way to use it for higher efficiency.
Redboxglobal India Review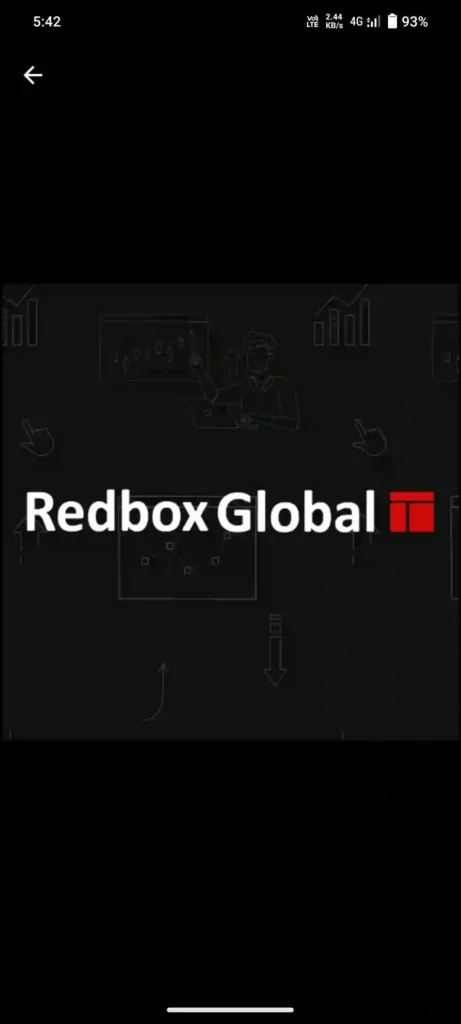 The parent company, Redboxglobal has been an expert financial advisor for years, having a strong audience base on Twitter, Facebook, and other social media platforms. To broaden this audience, the app has been launched on Playstore and Appstore specifically targeting Indian stocks.
How to use the Redboxglobal India App
Similar to any other app, we need to log in using Google or Facebook details to enter the world of the money market. With various features, you may choose ongoing changes. Below are instructions for newbies to help them navigate through Redboxglobal.
Download the Redboxglobal India App from Playstore/Appstore

Sign Up/Login using Google or FB authentication

View real-time stocks, graphs, news and analysis

The user needs to purchase a Subscription worth rs3,400 per year

Continue browsing to keep an eye on your portfolio
Features of Redboxglobal India
Home: Real-time prices of currencies, stocks, and the latest news

Fire: Dedicated section covering news, commodities, etc. from your targeted stocks, updated every few minutes

Briefcase: Section to bookmark or target specific assets to view their history and future predictions
Stay ahead of global news trends with our app! Get updates faster than traditional TV channels. Subscribe now to stay informed! 🌍📱

Play Store: https://t.co/eKseaB6FWQ

App Store: https://t.co/uYpKeUSG2j

— RedboxGlobal App (@Redboxapp) August 24, 2023
Should we buy a Redboxglobal India Subscription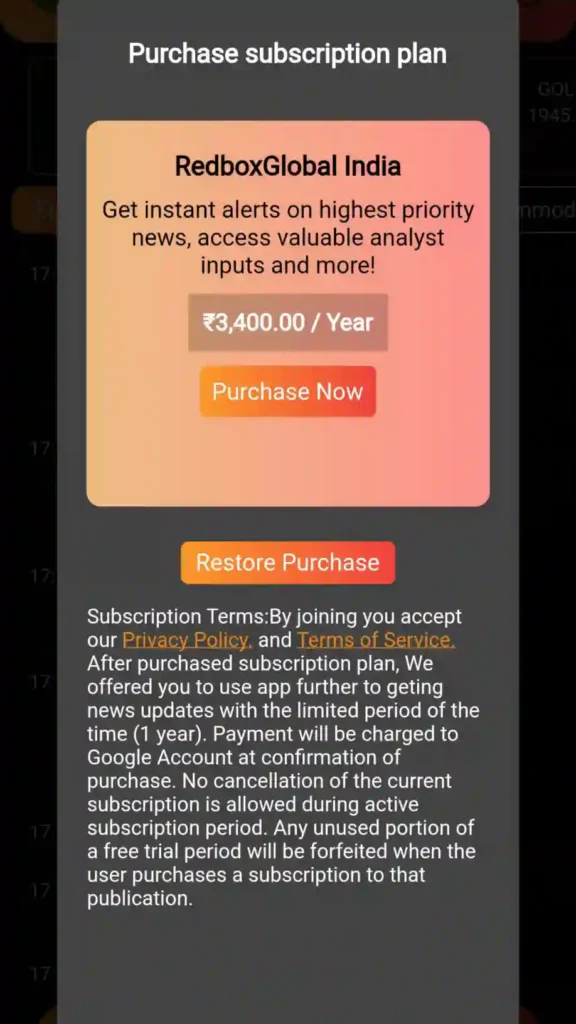 Redboxglobal India is a legit app and user who wishes to learn should definitely try out their Subscription plan. At present, purchasing Subscription price is set to rs3,400 per year which is considered affordable compared to this competitors
The application is perfectly fantastic but upon signing up for the first time,. But requires a Subscription to be purchased if our day-to-day activities should be continued which makes it harder for new users.
Redboxglobal India Social Media Details
If you face any issues while navigating through the app, fail during the purchase of the Subscription model, or have a general inquiry, don't hesitate to contact the support team via the following.
Redboxglobal India Twitter: @REDBOXINDIA on Twitter

Redboxglobal India Telegram: Contact @indiaredboxglobal id for full support

YouTube: Currently Unavailable