Roblox Brookhaven RP can be regarded as the most influential Roblox mini-game focusing on Roleplay as a major component of the game. With the recent update, Avatar Editor has been added to the catalog list along with 12 new dance animations brought to express joy in different forms. Besides this, a new yellow Lamborghini car was introduced in a fantastic way.
Roblox Avatar Editor in Brookhaven RP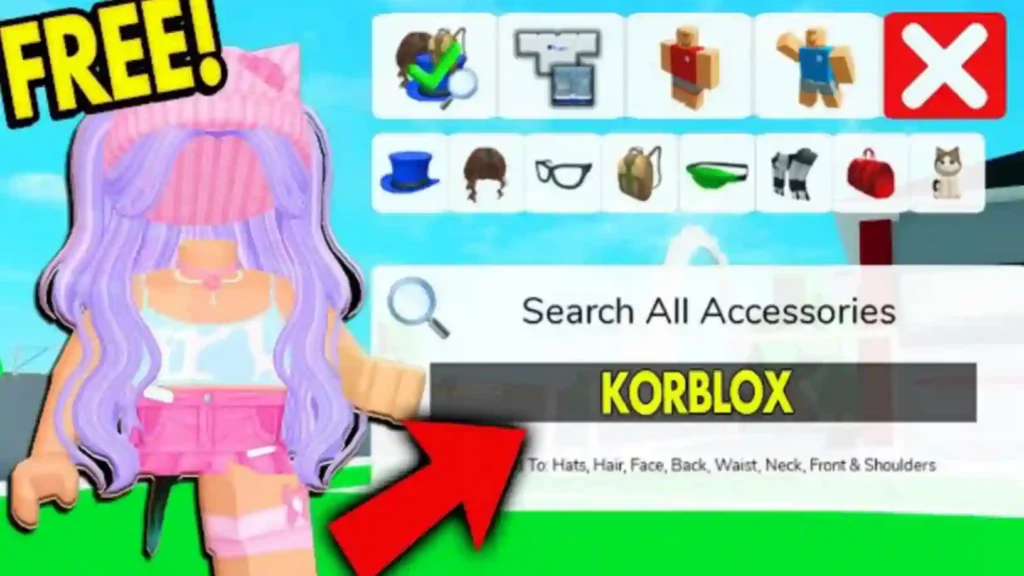 Avatar Editor Update has categorized all the accessories into different ones making it easier to search and access items rapidly. From hats, back, masks, shoulders, and waists to clothing and neck, now it is possible to find Roblox skins via the Search menu throughout the catalog.
Roblox: Arm Wrestle Simulator Keys
How to get Avatar Editor in Brookhaven RP
Open Brookhaven RP game in Roblox

Click on the second button from the top – smiley face with a pencil

Menu Pops showing various item list

Click on Avatar Editor located in the first position

Search items based on their type

Use Search Menu to find all accessories

Get free Hair, Glass, Hats, Clothing, Face, Back, and more
Check: Project Mugetsu Quincy Guide
Avatar Editor not only helps in sorting but lets you win multiple skins and items. The marketplace has plenty of tricks allowing you to claim Robux for free and occasionally accessories during events. This new editor is perfect for resolving problems players used to face earlier.
Now that you learned about getting Avatar Editor on your game, here are the best Avatars you would like to craft for your protagonist player to show off in battles.
Top 10 Best Avatars in Roblox
Who doesn't like pretty or dashing characters? Most players focus more on their appearance than grinding for coins or leveling up. This is why having a perfect avatar is essential to look superior and a better version of ourselves.
Below is a list of some cool and fancy avatars & characters that users would love to unlock or simply customize in order to use in all sorts of min games.
MrBeast Avatar

Dream Skin

New Barbie Look

Iron Man Joker (cool)

Invisible Body

Superman

Spiderman

Robot

Living Car

Star Wars
These are some of the popular and beloved customizations players did in order to look similar to their favorite superhero or movie characters. Be free to try your luck by bringing imagination into the Roblox world and share on social media to see their reaction which is always positive and motivating.
Conclusion
The new update features the arrival of 12 dance animations and emotes. From simple moves to complex transformations, it is worth unlocking if you are the type of player that loves to show off or express a lot. If so, purchase a car that is the latest and super rare to unlock with coins too. That's what legends are known for.
With the help of some bugs & glitches, it is now possible to fly or look invisible or pass through opaque objects. Be sure to learn those tactics & enjoy chilling to cope with changing nature of the Roblox game.