Crypto Miner Tycoon is top grossing RPG Idle game developed by MTAG Publishing LTD. Based on the cryptocurrency model, this game allows players to own virtual coins & NFTs and transactions giving them the feel of a millionaire. If you have never played RPG games before Here is a detailed guide on How to play Crypto Miner Tycoon and earn crypto coins by hiring more managers.
Tycoon Game: Daisho: Survival of Samurai Idle RPG
Crypto Miner Tycoon Guide
Lots of Tycoon games are famous and loved by users. Legendary Master Idle, Idle Miner, Hotel Empire, Idle Lumber, and others are fun to play and teach the value of finance in a playful way. To extend this culture of playing with virtual cash, the Crypto Miner Tycoon game is brought on a mission to increase the portfolio with multiple coins to be the richest person on the planet.
Mine Cryptocurrencies and Own them

Hire managers and make them work for you

Mine BTC, ETH, Dogecoin and NFTs

Level up mines for better production

Aim for the richest person in the game
How to play Crypto Miner Tycoon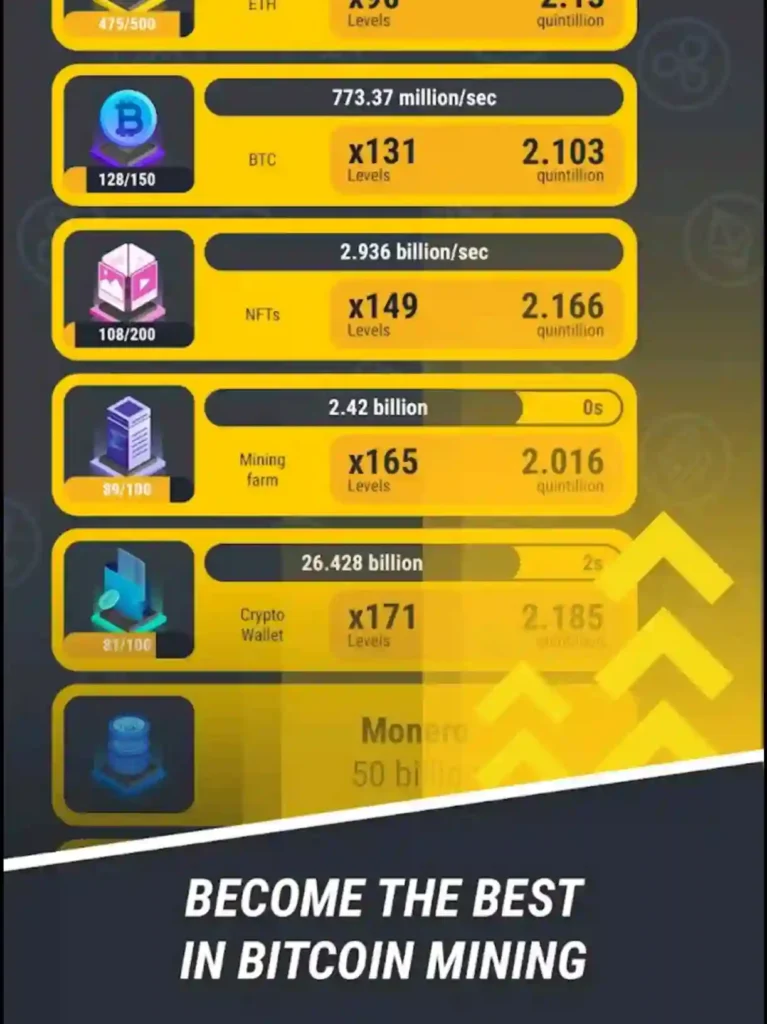 Similar to other tycoon games, collecting resources and expanding the empire is the primary goal. In this context, players need to mine Bitcoin, and Ethereum and store in a Crypto wallet. Farm Mining option is available leaving more advanced tools to generate infinite coins.
It is recommended to Magic Stone Knight play for a few hours which eventually makes you comfortable with the game.