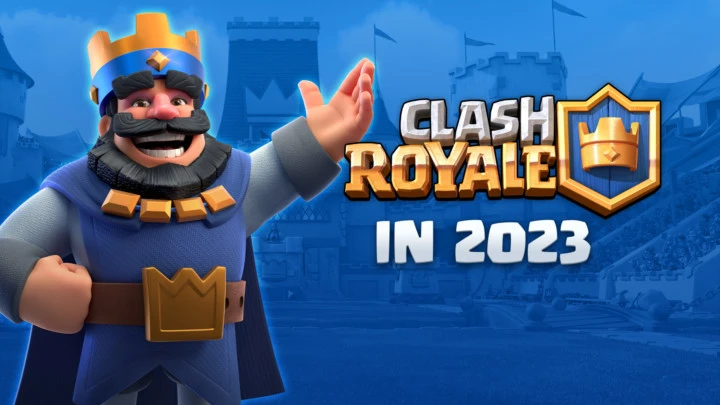 Clash Royale cards are on their way to evolve, June Season of Card Evolution brings mystic powers to Barbarian followed by Larry the Skeleton. To this season, Rock Barbarian Event takes place in which rage powers are poured on troops.
Here is a list of Rock Barbarian Deck that players will be needing for Clash Royale games and specifically new challenges. Each card deck is proven and can be easily taken into battle without trying with friends or family.
Related: Best Clash Royale Card Deck
Rock Barbarian Deck
Rock Barbarian is a super cool form of the barbarian who has a long beard and metal guitar and infuses nearby cards with rage activity. Strength and attacking are significantly increased in this mode.
New: Mega Monk Deck
Best Rock Barbarian Deck:
Skeleton Barrel

Heal Spirit

Giants

Rage

Barbarian Barrel

Coins

Minion Horde
Being the best deck-builder game, Cards of Clash Royale are extremely powerful, and certain combinations of cards are required to take them down strategically. Planning and executing are key concepts every player should work on to develop a winning mindset during battles.
Best Deck for Rock Barbarian:
Ice Spirit

Skeleton Dragons

Ice Golem

Goblin Gaint

Night Witch

Hog Rider

Prince

Guards
Related: Clash Royale Beginners Guide
These are some of the top decks which work perfectly fine during live matches. Players can have a chance to substitute a few cards based on their attacking style and plan accordingly. Be ready for Level 15 cards in the June season.
Top Deck:
Baby Dragon
Party Hut
Archer Queen
Arrows
Royal Ghost
Miner
Minions
Goblins
Each card that walks through the middle bridge is struck with guitar lightning which causes rage mode to activate. So using slow cards but highly damaging to the opponent will significantly increase power and the game towards our side. Following are some tips to master upon.
Tips and Tricks
Do not consider rage in the deck
Can use low-speed cards
Rock Barbarian rages everyone
Destroy one tower before sudden death
Always have a spell as a secondary tactic
use area splash cards wisely
Do not deploy troops for the sake of elixir
keep practicing for better results