Monopoly Go is a newly released card game by Scopely, a parent company of popular mobile games like Stumble Guys and Marvel Strike Force: Squad RPG. Monopoly Go is available worldwide after its global release from 11 April 2023 onwards.
Here is complete Monopoly Go guide which is to make sure you always win the game with unlimited money in your pocket. Monopoly Go Strategy is all about collecting different card locations through the rolling of dice. Competing with friends and family to win money and collect the most cards.
This is hard for new players but with the help of this Monopoly Go Beginners Guide, one can easily learn the basics of how to play Monopoly Go and use the following tips to uplift hidden potential.
Monopoly Go Guide
This is the most basic guide allowing players to learn how to play Monopoly Go, Earn Stars, Different strategies, what rules limit, and a list of cities that can be captured and expanded.
Monopoly Go Strategy
Roll the Dice

Expand your expire

Challenge your friends

Do bank Heists

Shutdown other competitors

Collect Rent

Win Big
Not only this game, But any game without proper planning and strategy consumes a lot of your valuable time and resources as well. Hence there is a need for a perfect strategy to boost the effectiveness of gameplay and top the leaderboard to show off amongst the friend circle.
Roll for Riches, Build your empire, Dream Big and Scheme your way for success ! As per Official Monopoly Go by Scopely
How to Play Monopoly Go Game?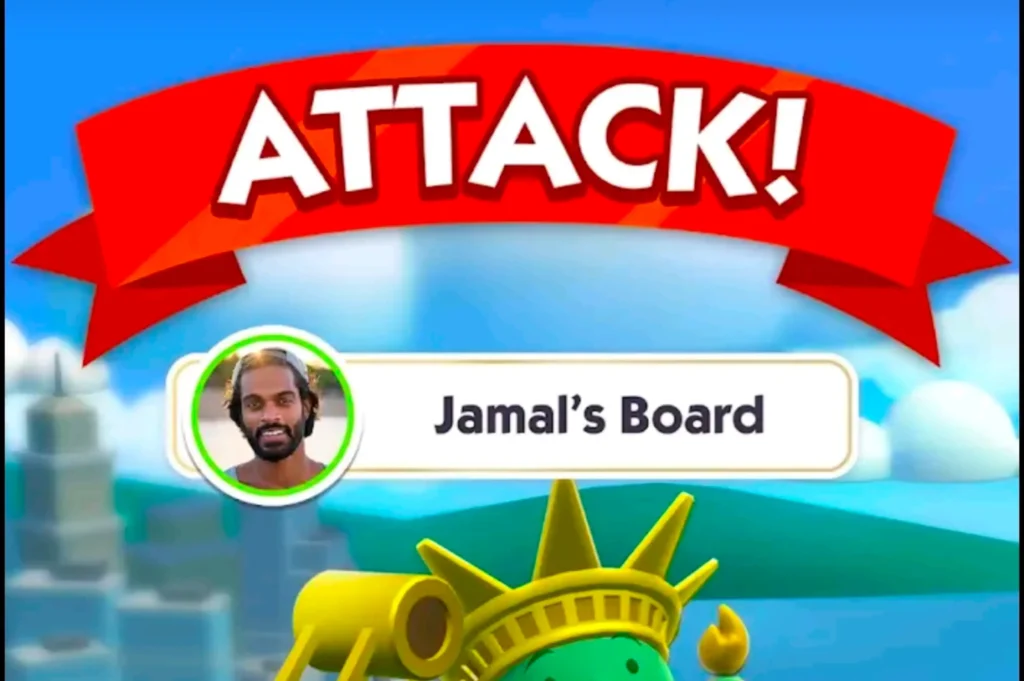 Players can download Monopoly Go for Android as well as iOS through Play Store and Appstore respectively. Once installed, your personal guide, Mr. Monopoly character who is a zillionaire is ready to teach you to earn money in Monopoly Go.
Open Monopoly Go App
Roll the dice to move forward to city tiles
Get Stars for each victory that you accomplish
Spend money to own different well-known places
Connect with friends for enjoyment
Complete Missions to get additional bonuses
Use our best ways to play tips & tricks to beat the opponent
An easy way to play without board flipping is one of the best features of this game.
Monopoly Go can be played in various popular cities. It includes New York, Tokyo, Venice, and many more. Start playing now.
How to get Stars in Monopoly go
Here is a cool trick that allows players to get stickers stars or simply called stars. Whenever a player gets duplicate stickers, a sticker star is rewarded for such a process making the player have one of 3 rewards from the tier list.
The perfect way to get stars in Monopoly Go is by competing around better players winning tournaments and securing domination over new locations.
With recent events, tasks have become easy helping newbies to claim lots of stars thereby moving one step closer to beating the score and building a larger empire than anybody else.
How to play Monopoly Go with friends
Monopoly Go allows players to remain connected with friends by playing with them. One can play games with their close ones via sending invitations to connect and match against in the board arena by navigating the Friends & Family section.
Invite them using Facebook or a direct link. Easy to share and have fun
Monopoly Go Features
Buy and Build your way to the top

Enjoy Monopoly Atmosphere

Play with family and friends

New opportunities daily
Monopoly Go Tips and Tricks
Roll the dice and aim for a higher number

Building your empire, larger & vast crowd requires lots of money

Steal coins from friends & opponents similar to the coin Master game

Attack with accuracy to get maximum money & wealth

Win matches using our tips and tricks

Collect & save coins to make something huge and devasting for others to destroy
When it comes to playing board games, luck plays more role than practical tactics. But with the help of Monopoly Go Tips can have a major impact as well.
Learning how to play till having some of the best moves that surprise the opponent is the real aim of this game.
At an intermediate state, Monopoly Go Tricks are usually to trick other members into buying something that's worthless and thus we benefit a lot.
Monopoly Go Rules
Board games are often constructed in such a way that loopholes are created. To eliminate these bad practices, Monopoly Go Rules are made following players to maintain a fair play experience. Some of the rules are basic and are needed to play.
Switching between rolling dice is a simple rule that structures the game, so we mainly don't consider such acts as meaningful rules. The real rule such that the Player has to freeze their rolling if 3 simultaneously twelve are rolled out.
Does Monopoly Go
provide real money?
It's a very common misconception that Monopoly Go lets you earn real cash by playing the game. Being a finance teaching game with fun elements included, Monopoly Go is strictly limited to playing with family & friends as an enjoyment.
We also got messages asking if this game would make them rich but unfortunately, the answer is No as it's hard & requires luck to become rich simply by playing the game and not working hard enough.