Sssnaker is a newly launched Snake X Bullet Hell roguelite shooter game that is fun to play and challenging at the same time. Here is the complete guide on Sssnaker along with Gameplay, Weapons, Quests, Unlockables, and many more.
Slither, Snack, and Shoot completely justify the theme of the game. Here the main protagonist and the lead character is a Snake that players grow from miniature to enormous in size.
Also attacking ability helps to blast off enemies that have entered our kingdom in order to complete levels and move forward. Each level and map is different, with dungeons on the side.
SSSnaker Guide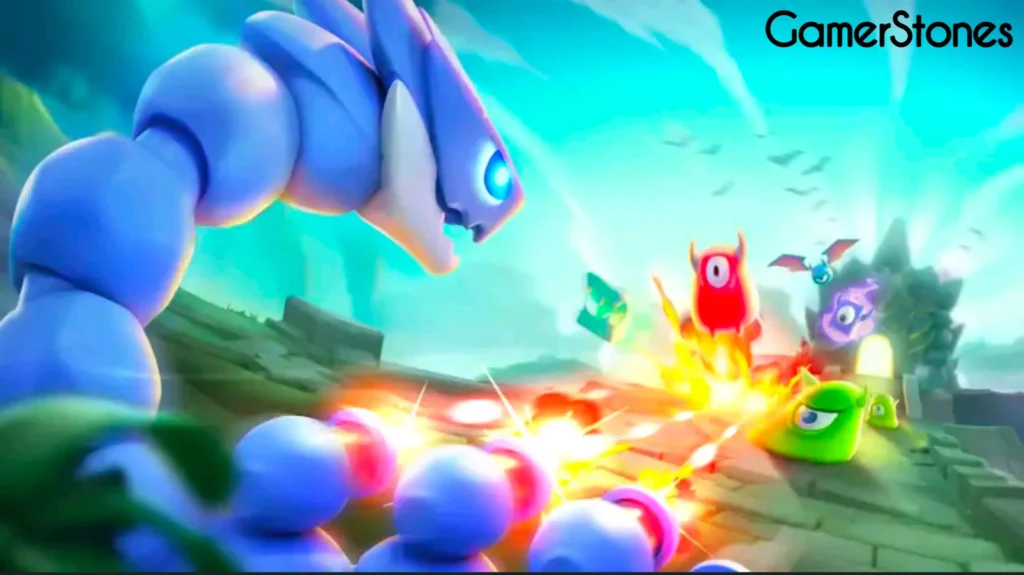 Gameplay of SSnaker is very unique in its own way. Not only it provide an increment in size but also strengthens leading to an increase in movement speed and tactical skills.
In addition, the game allows players to easily unlock and claim SSSnaker skins using Gold and Gems resources in the game.
To help players Sssnaker Codes are available which help to redeem resources at the best value.
SSSnaker is a newly released game where our lead character Snake kills and slashes monsters in each level to complete the chapter and have a successful walkthrough of the game.
Here are SSSnaker Best Skills which players should master and select properly after each level from options of 3 skills to increase chances of survival until Monster Boss is defeated.
SSSnaker Best Skills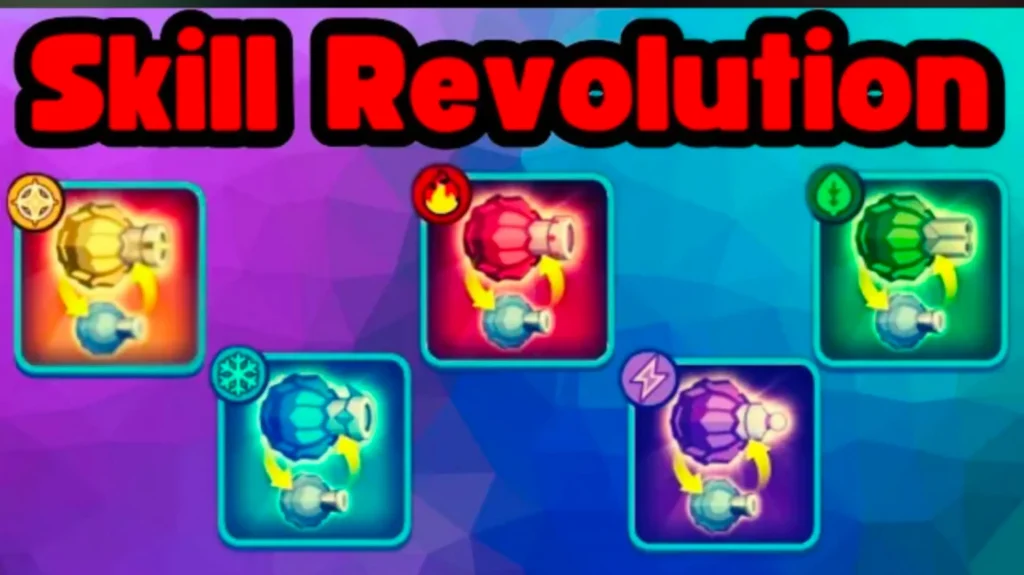 If a player wants to defeat a monster then it is mandatory to use skills that benefit Snake and provide advantages in attacking and defending skills.
Here are all the skins in SSSnaker and we have ranked them for you to pick based on their strengths and priority. There is a total of 5 Active Skills in SSSnaker.
Each skill can be upgraded 3 times i.e. Each crown star for each level up up to 3 crown stars.
SSSnaker Skill by Category Type
Fire

Ice

Light

Plant

Lightning
SSSnaker Skill: Fire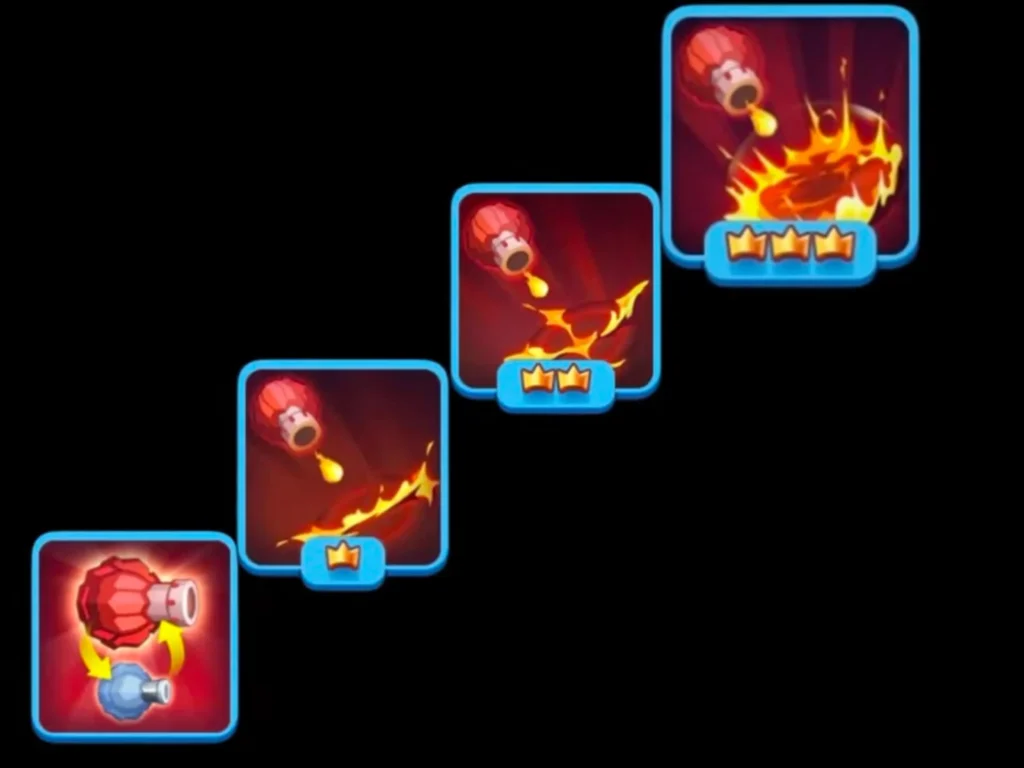 Just like its name, Fire Skill includes speedy projectiles of fire flames and fireballs toward enemy monsters. As this skill is upgraded, it becomes even more powerful and deals deadly damage.
Fire Level 1
When the skill is upgraded to a single 1-star crown, it fires flames in a continuous manner until no enemy is left. The fire trail left behind causes minor damage too
Fire Level 2
Crossfire attacks which are upgraded versions of fire flames upon O2 Star crowns earned through completing levels.
Fire Level 3
With this ability, Fireballs are thrown that deal area splash damage wiping monsters. This is the last skill that makes it the best fire attack in the game.
Sssnaker Skill: Ice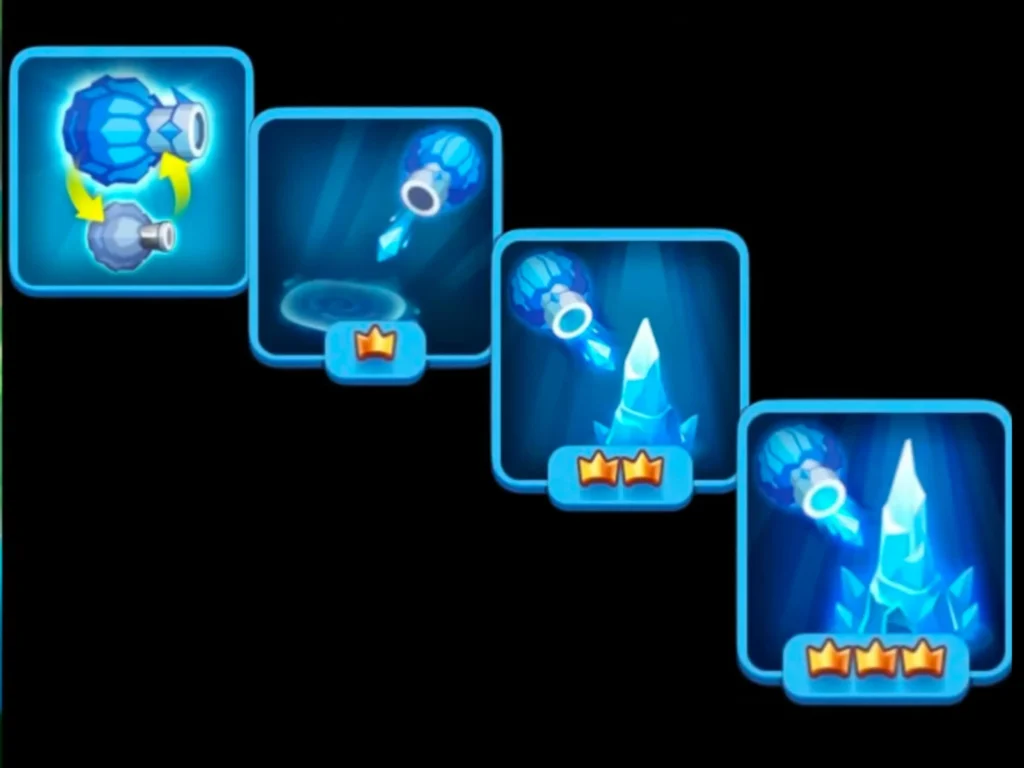 Opposite to Fire, Ice slowly down monsters while its higher level blocks the whole crowd. Ice is a type of defending skill that helps SSSnaker to protect itself from being damaged.
Ice Level 1
With 1 star crown, ice remains on the body of the enemy and continues to slow them until snakes manage to kill it.
Ice Level 2
Medium-sized ice blocks emerge from the group making the enemy slower than before. This is a great benefit to use other skills and use them through long distances.
Ice Level 3
Ice blocks now are gigantic and partially stops the movement of all enemy even the strongest monsters. This skill can be achieved by upgrading existing Ice Skills to 3 stars.
Snaker Skill: Plant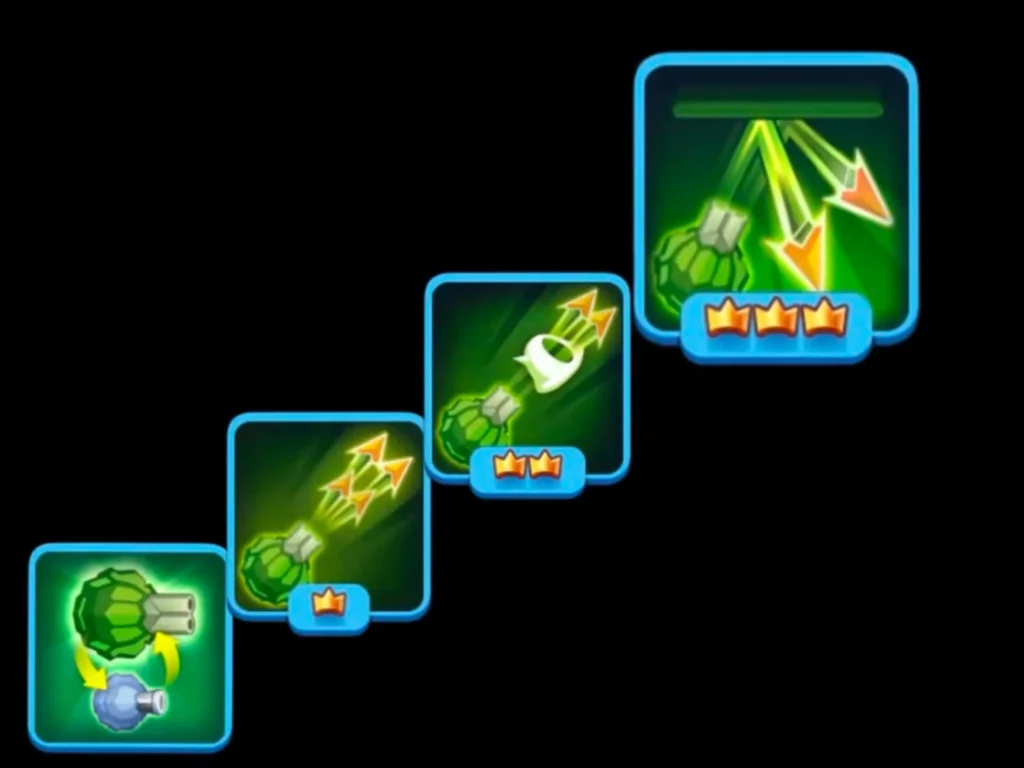 Upon using the Plant skill, the enemy is turned into a plant which makes no harm to the snake but deduction in the number of enemies. Quite a good ability to use and try out on multiple levels with its powerful versions.
Plant Level 1:
Monsters are converted into plants and stones once a ray of laser light strikes them. This is effective against a single target unless upgraded.
Plant Level 2
At this stage, the laser beam can throw multiple shots into its surroundings. It means more targets can be affected simultaneously at the same time. At higher chapters, Plant ability is one of the best to try out for an easy walkthrough of boss levels.
Plant Level 3
Multiple shots can be directed toward the target through the bouncy wall. The bouncy wall changes the direction of hits toward the enemy for more damage.
SSSnaker Badges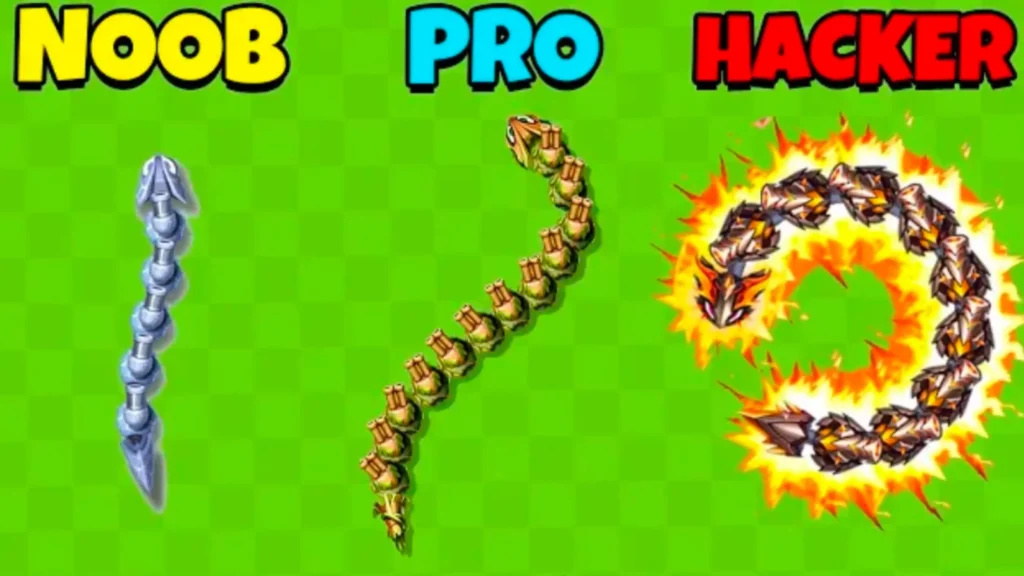 SSSnaker Badge is a kind of achievement rewarded when the player participates and ranks into new events that arrived on a weekly basis.
For instance, the Newbie Quest event is now live, providing 3 badges to show off. Completing a mission to collect points higher than specific limits grants badges that are valuable more than diamonds and gems.
Being a newly released game, the participation of players in events is quite low, providing opportunities for players to unlock badges even at lower score points. This is your chance to collect each and every one of them.
SSSnaker Best Build
From player to player, the list of favorite builds varies based on their preferences and usage. Some use builds that are easier to use while other players try to master techniques which makes it perfect for best build along with weapons.
To my list, Fire Builds rank higher compared to others in order to complete the SSSnaker walkthrough faster than before.
SSSnaker Best Weapons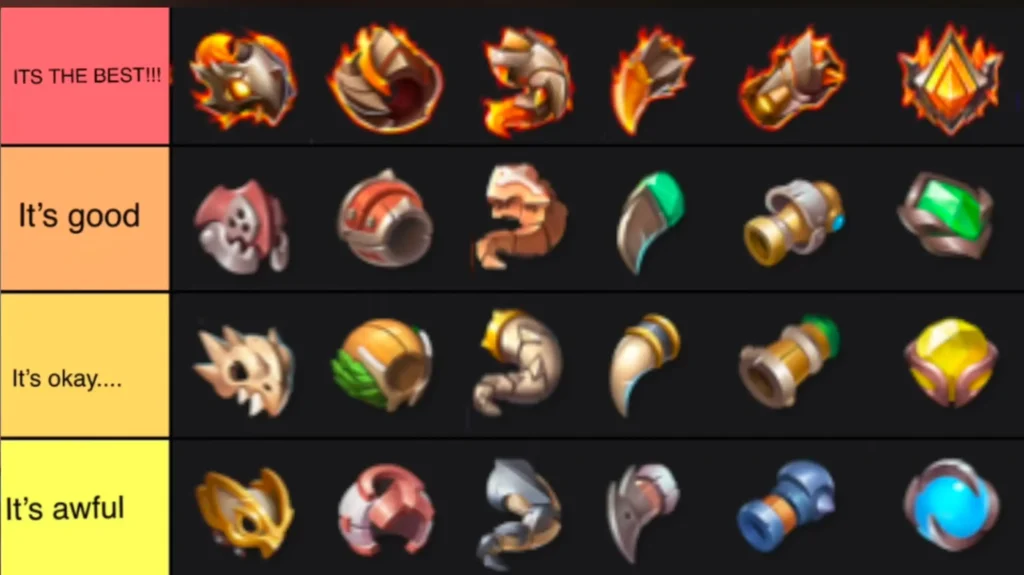 To have the Best Snake to take into battles, there is an extreme need to choose weapons that are better during the worst scenario.
Here is a list of the best weapons and equipment ranked from lower to S Ranked series.
Follow this information during gameplay to enhance game progress rapidly
SSSnaker Best Snake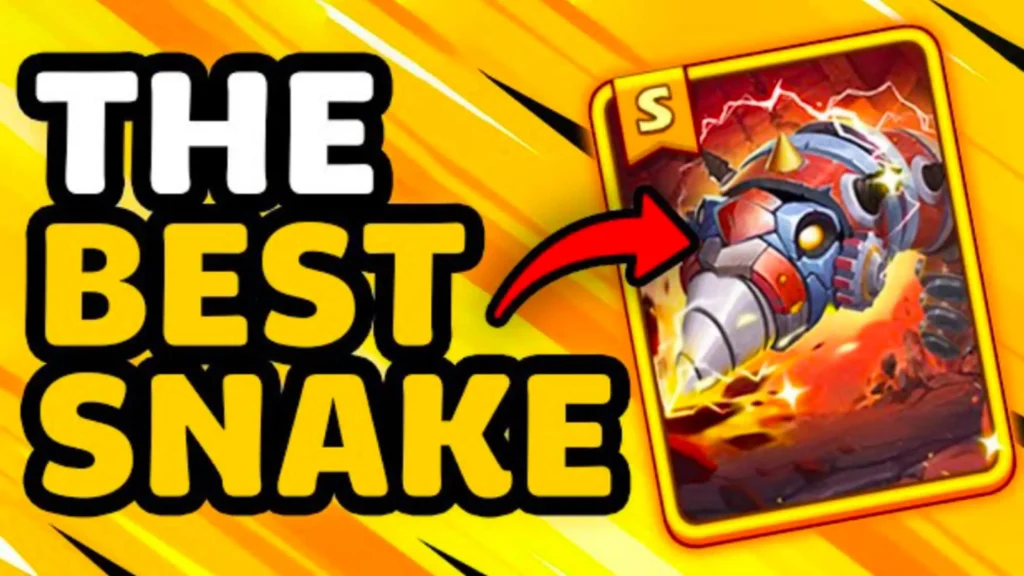 SSSnaker has plenty of snake skins and characters available but few of them are ranked as the best snakes to create the deck. Drill Buster is considered as best snake overall in terms of abilities, skills, and visuals.
A combination of fire and ice with max-level plant ability helps Drill Buster to get better than before and is capable of destroying almost all bosses of the game. Make sure to try out this snake as well.
SSSnaker Skill List:
Fire

Plant

Double Shot

Rage

Ice

Ice Field

Piercing Shot

Circle Turret

Richochet Shot

Fire Line

ATK Up

Circle Robot
We highly recommend reading our article on Sssnaker Guide and skills to understand this game better than before. Also, more articles on other skills will be coming soon. Stay playing.
SSSnaker: Tips and Tricks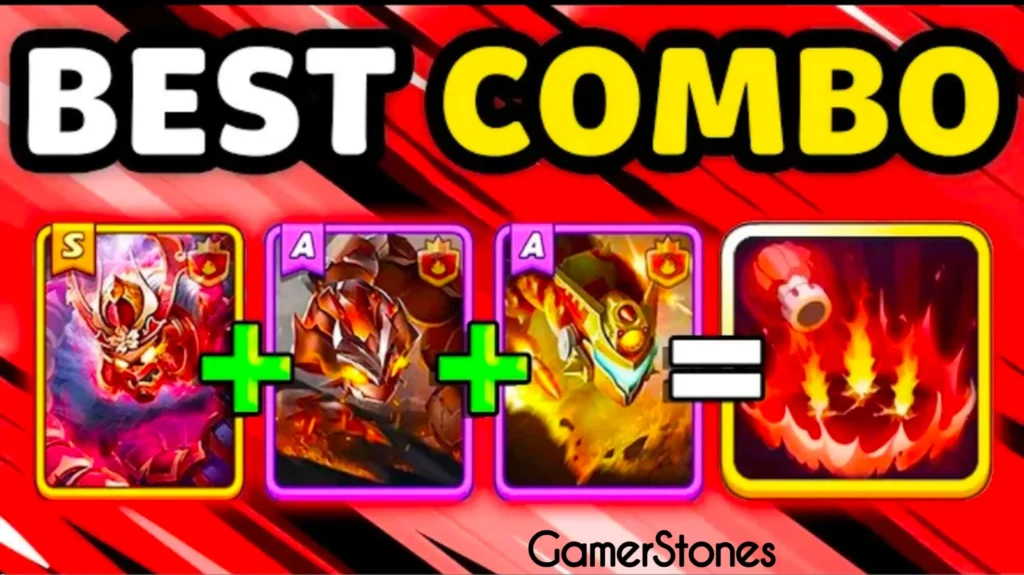 SSSnaker Skills
Get Longer

Get Stronger

Circle Attacks

Raged Bombardment

Play SSSnaker
Players can easily walk through the whole game using these tips. All the points mentioned above demonstrate strategy and ideas to complete events and levels without any major issues.
Generally, it's hard to survive when the snake is tiny in size and easy to defend from enemy attackers once grows into ginormous proportions.
SSSnaker New Update Features: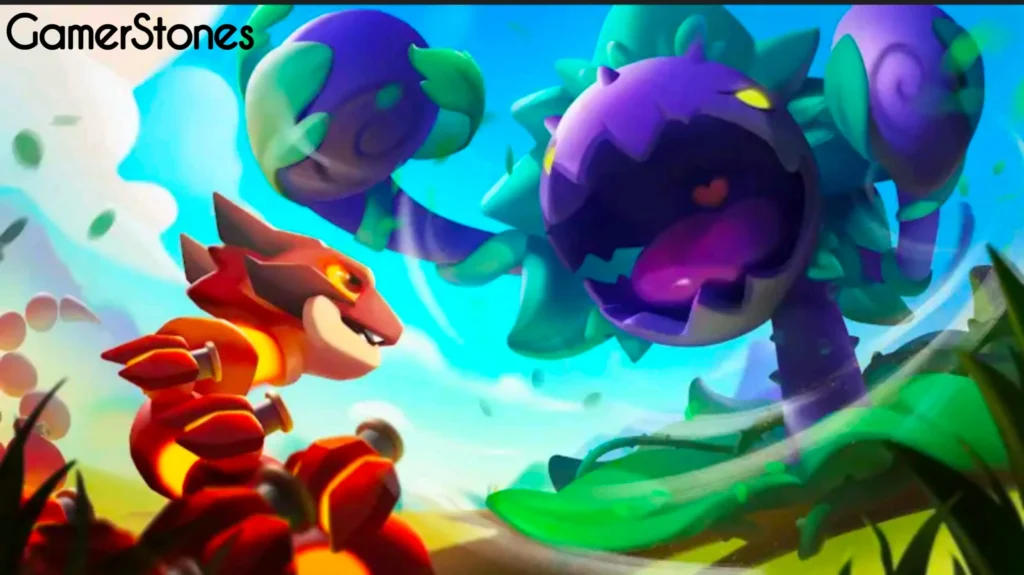 20 exciting main chapters

Unique Snake system

Gold Mine gameplay

Challenge mode

Plenty of server launch reward events
Way Forward
Sssnaker has been recently released for mobile versions. We expect a regular update that brings excitement to players.
At present best SSSnaker skills include Fire Warrior and Purgatory Fire but upcoming days may have better skills. Stay enjoying!