Dead by Daylight Mobile is a free-to-play survival game offered by Behaviour Interactive. The game inspired by cult classic slasher films is a 4 vs 1 multiplayer survival game, where one killer hunts down four survivals to evade a gruesome death.
Dead by Daylight mobile game offers its players to play with friends, along with various iconic characters in addition to a progression system. Apart from mobile devices, Dead by Daylight is also available on various Platforms like PlayStation 4, PlayStation 5, Nintendo Switch, and iOS.
Dead by Daylight Mobile: Android System Requirements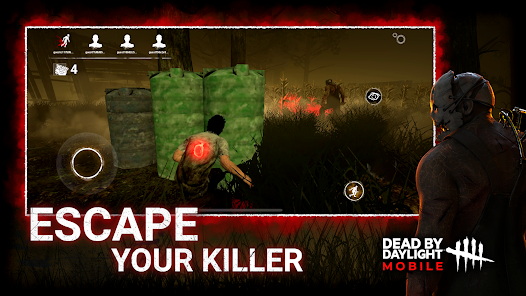 Even though the game was originally made for PC and console users, it is now made available for Android users as well. Players need to have a mobile device fulfilling minimum requirements to enjoy the game at an adequate pace.
Required Android: 7.0 (Nougat OS or Above)
Required RAM: 2GB
Storage Space: 2GB
Processor: Snapdragon 660 / Exynos 9611 or higher
Access to Google Play
Requires Stable Internet Connection
Recommended Hardware: Google Pixel 6 or equivalent
Dead by Daylight Mobile: iOS System Requirements
As Apple devices are considered to be best for gameplay, they too require to meet minimum requirements. Survive death with
For iPhone, iPad, and iPod Touch
OS: iOS 11 or above
Hardware: iPhone SE, 6S, and above
Size: 3.6GB
Features of Dead by Daylight Mobile
Multiplayer Survival Game
Unexpected Events
Thrilling Scares
Goosebump Scenes
Survival with Friends
Random Maps
Characters in Dead by Daylight Mobile
Killers
Leatherface™
Michael Myers®
SAW®'s Amanda Young
Ghost Face®
Silent Hill™'s Pyramid Head
Survivors
Halloween®'s Laurie Strode
SAW®'s David Tapp
Left for Dead's Bill Overbeck
Silent Hill™'s Cheryl Mason
Dead by Daylight Mobile is free to play survival game with a 3.2 rating on Google Play and a 3.2 rating on App Store. However, the game is strictly made for 17+ users.